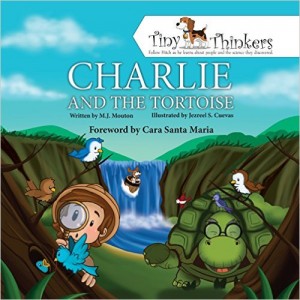 Tiny Thinkers: Charlie and the Tortoise Hardcover
by MJ Mouton (Author), Cara Santa Maria (Author), David Smalley (Editor), Jezreel S. Cuevas (Illustrator)
Copyright: January 2016
Publisher: Secular Media Group, LLC
Summary: As with all Tiny Thinkers, Charlie grows up to be a famous, real-life scientist! Read about his adventure to see how it all happened!
Audiobook
by David Smalley (Author), David Eller (Author), David C. Smalley (Narrator)
Summary:
"As a firm believer, I began having doubts. Doubts about faith, and doubts about believers not asking questions. I embarked on a journey to get closer to God. Perhaps I became too close. What I saw changed my life forever."
This new audio version comes with a few extras and the author's rants.
Dogma Debate is live radio podcast with more than 4 million downloads, focusing on religion, secularism, politics, and respectful debates.