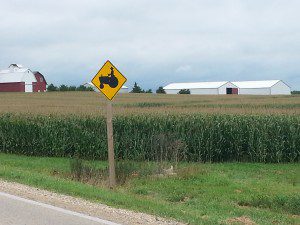 As the 2016 US election rattles into its final stretch, rural people and communities have gotten an ill-deserved bad rap.  Commentators along the urban coastlines, seeking to understand rural voting patterns, cast rural communities as places of tremendous resentment, backwaters of poverty trapped in the past with all the past's outmoded prejudices and fears.  Perhaps you've seen the caricatures.
Take a recent NPR report pointing to "rural resentment" toward cities and perceived liberal elites as fuel for the rise of outside-the-mainstream political candidates.  A second article in the New York Times, this one reviewing the recent memoir Hillbilly Elegy by J.D. Vance, highlights a rural culture that "encourages social decay instead of counteracting it."  On these readings, rural communities are falling apart like rusty pickup trucks.
No doubt Mr. Vance is genuinely describing his experiences growing up in a small, Appalachian community, and NPR may be tracking a real trend, but there are many kinds of rural, and many kinds of rural experience.  Far from being characterized by resentment, the rural folks I know treasure the distinctive culture and life of their communities.  They don't fear or reject cities, but have ties to urban areas.  And rather than sinkholes of poverty and backwardness, many rural communities are bright spots of creativity, diversity, low unemployment, and opportunity.  We need to complicate and challenge the narrative of rural decline.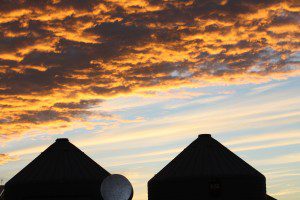 Rural communities often hold tremendous reserves of creativity.  Undoubtedly, this has to do with the smaller populations of rural towns.  The Carsey Institute out of the University of New Hampshire studies trends in rural America.  The Institute reports that rural communities, particularly in the Midwest, have a high level of civic engagement.  People are joiners.  Unlike in the City, we can't draw from a stock of specialists.  We have to figure it out for ourselves.
There are drawbacks to this kind of
can-doism 
(cue jokes about duct tape and bailing wire), but there's also a beautiful self-reliance and neighborliness that flourishes in the country.  We're 
makers
out here.  This requires creative responses to our unique circumstances.
Take Greensburg, KS.  After a 2007 tornado that leveled most of the community, Greensburg built back green, with a mighty solar panel array running the length of the hospital and a main street lined with electricity-generating windmills.
Rural communities are often surprisingly diverse.  Sparsely populated western Kansas is home to rapidly growing Vietnamese, Somali, Mexican, and Central American communities.  We used to serve a congregation in rural eastern Washington where some 75-80% of the community was Hispanic, mainly from Mexico.  In one rural congregation we know, the beloved and legendary pastor was not a white man of Germanic stock, but an immigrant from Sri Lanka.
Rural communities often have low unemployment.  We have two lawnmower plants nearby–Grasshopper in town and Excel down the road.  We probably made the lawnmower used at your city golf course.  There's a massive agricultural equipment factory just south of us and an oil refinery just north.  And of course there's agriculture, which employs not only the farmers themselves, but all those working in the attendant industries that support the farm economy, like truck drivers, seed dealers, ag insurance adjusters, and fertilizer distributors.
There are opportunities in rural communities.  Folks have traveled farther than the end of the wheat field.  One college student in our congregation spent the summer on an internship in Minneapolis.  Another young grad just took off for a year of voluntary service in a big city in Bolivia.  People hit the road for Royals games in Kansas City or jump on the train for a weekend in Chicago.
The city mouse/country mouse vision of reality won't cut it.  We need to challenge the narrative of rural decline.
(Click continue for page 2)