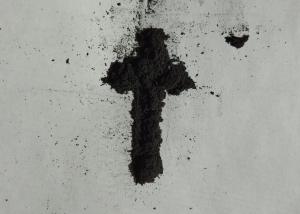 You are dust, and to dust you shall return. (Genesis 3:19)
This Wednesday we enter Lent, which is a time of repentance and walking the way of the cross with Jesus, but also a season of remembering that we are mortal.  We are dust and to dust we shall return. We're going to die.
Ash Wednesday's call to recognize our own mortality is not about despair.  We die, but Jesus has opened up true and abundant and eternal life by his death and resurrection.  The sadness and loss of death are not the last word. Those who place their trust in him hold to a deep and hopeful immortality.  We mourn. We face our own mortality. But we do not lose hope.
You see, while the Scriptures remind us that we are dust and return to dust, they also teach that we are precious dust, beloved dust, dust that Christ has given his own life for.  The Father "remembers that we are dust" and has compassion on his children (Psalm 103:13-14).  We "bear the image of the man of dust"–Adam–but so too we are marked with the identity of the "man of heaven"–Christ (1 Corinthians 15:49).  We're treasured dust, dust with a destiny.
If God treasures us, mortal dust that we are, then we must learn to treasure one another.  We're called to take time to be present, to recognize the inherent value of each human life.  If you look at pictures of loved ones who have passed on, you'll get the idea that life is a string of sporting events, Christmas parties, and vacations.  But there's so much in between that never gets photographed–washing dishes and doing homework and talking over breakfast coffee. Those moments aren't filler.  They're life. Are we awake to the preciousness of moments like those?
So too we must remember our destiny.  The fleetingness of this world points to the eternity of God's kingdom.  Those who walk with Jesus in this life will keep right on walking with him into the next.  And that means that we do not lose hope even when faced with the inertial broadness of death.  We discover life's fullness beyond the rim of our earthly existence.
The words and ash of Ash Wednesday are a memento mori.  But they're more than that. They're also a prick to our consciences to turn and truly live.