Depression and holidays often go hand-in-hand. The holiest of celebratory days are meant to bring joy, but sometimes they only bring reminders of loss and grief. When holiday blues come, remembering Jesus is always with me and I am never alone helps.
Holiday Losses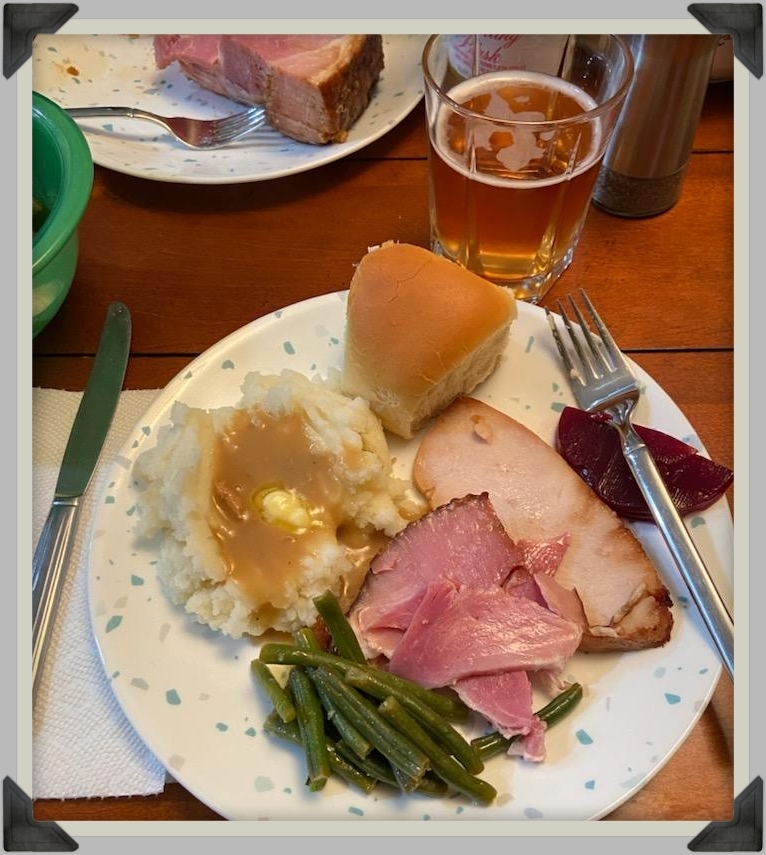 The last time I saw my mom was on Thanksgiving 1987. I knew her cancer was terminal, but when we left my sister's house to head back across the Washington mountains to home, I never thought I would never see her again this side of heaven.
When I got the call on January 3, 1988, she was already gone. We had no service for her, because she didn't want one. For many years after, the holidays were hard. January 3 was hard. I would remember her on that day most years. When I hit the point where she had been gone as long as she had been in my life, I wrote a poem. I find that poetry helps me process grief. I titled it Twenty-Four Years and posted it on my Another Fearless Year blog.
Depression and Loss
The year my dad died, both Thanksgiving and Christmas were particularly difficult. I was already struggling with depression unrelated to the loss of my parents, and his death hit me hard. I tried to put on a smile while visiting my in-laws. My coping skills at the time were quite lacking.
I've since lost all of my aunts and uncles, two of my three sisters, several cousins, and my favorite niece. Sometimes it feels like it will never be okay. There are years that the depression tries to take over and steal my joy.
Jesus Understands
When I remember that Jesus understands my grief and that He will never leave me, it helps. That doesn't mean the grief goes away completely, but He helps me find joy in the memories of loved ones and in knowing they are no longer suffering. When I remember Jesus's actions at the death of His friend Lazarus, it helps.
Now when Mary came to where Jesus was and saw him, she fell at his feet, saying to him, "Lord, if you had been here, my brother would not have died."When Jesus saw her weeping, and the Jews who had come with her also weeping, he was deeply moved in his spirit and greatly troubled. And he said, "Where have you laid him?" They said to him, "Lord, come and see." Jesus wept. So the Jews said, "See how he loved him!" John 11:32-36 (emphasis added).
I believe He weeps when we are grieving also.
No More Roman
From the time he was a little puppy, our sweet dog Roman was the most fun at Christmas. He loved to chase balls of tissue paper from the presents and rip them to shreds. This last Christmas, he was no longer able to see and find the balls of tissue we threw. I was sad to have lost that spunky puppy he had always been.
This year will be the first Thanksgiving and Christmas since we lost him in August. The holidays won't be the same. But we will always have our memories.
Focusing on What We Still Have
This year, my cousin and my son are coming for Thanksgiving. And I'm looking forward to setting up my 19 full nativity sets and 6 figurines, hanging my 9 nativity ornaments on the tree, and putting together my new nativity themed advent jigsaw puzzle. Although grief and depression threaten to overtake me, I choose to focus on the blessings I still have.
When my sister Peggy died, someone gave me a card that said, "We will never be the same as we were before this loss, but are ever so much the better for having had something so great to lose." It helps me to remember the blessing of having had my loved ones, and my dog, for a time; to rejoice in the memories.
Is This Year a First?
Is this year the first of many without someone you love? Just this week, two people in my life have lost someone, on the same day. If I expand that timeframe from now to the last holiday season, there are even more, including myself. Loss is inevitable in this life. But this life isn't the end. Because of Jesus, we have hope of seeing our loved ones again. And we know He is always with us.
I am reminded of my favorite name for Jesus, which is Immanuel. It means "God with us." What a comforting thought that even in our hardest times, He is there. He is the merry in our Christmas and the thanks in our Thanksgiving.
Closing Prayer on Depression and Holidays
Heavenly Father, I pray You would provide comfort and joy to all who are facing this holiday season without someone they love dearly. May You, Jesus, be our source of hope and peace. For those struggling with depression during the holidays, be a bright light of hope. Bring into their lives someone to come alongside and sit with them in their despair so that they won't feel alone. In Jesus's name, amen.