This was her last picture. Seconds before she was assassinated. The park was where Pakistan's first prime minister Liaquat Ali Khan was assassinated in October 1951. This was Bhutto's first election rally in Rawalpindi after her return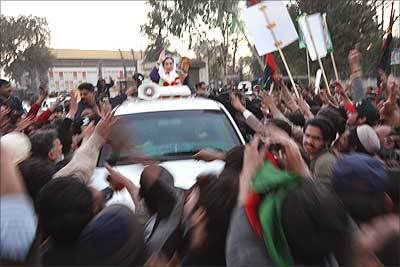 And this is the last cup of tea she had before being assassinated.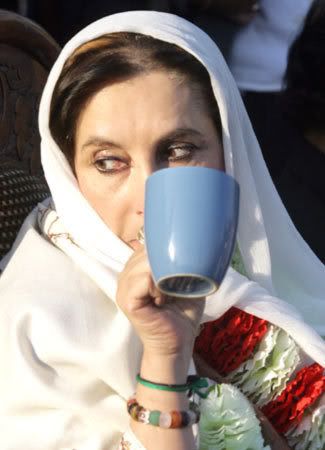 Bhutto seen at her last election rally in Liaquat Bagh Park, Rawalpindi, shortly before she was killed.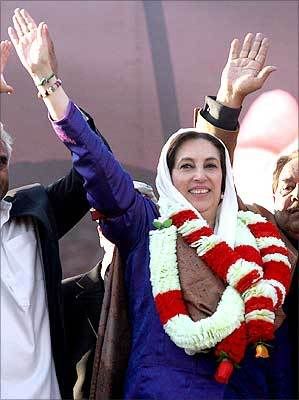 The scene after the blast.
Source: Rediff