Who wants to fight the Science Wars all over again?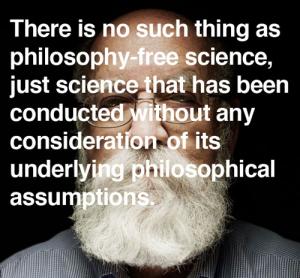 Scientists have never been more disdainful of philosophy and philosophers as they are these days. High profile scientists and science writers have gone on record as saying philosophy is useless, and irrelevant to the practice of science. Lawrence Krauss calls philosophy "a waste of time." Stephen Hawking says, "Philosophy is dead." Neil deGrasse Tyson dismisses philosophy as useless and impractical. Why do these intelligent people all come off as being so anti-intellectual when it comes to philosophy?
The Science Wars
A lot of this is a hangover from the Science Wars of the 90s, when scientists and the faculty of science departments found themselves at loggerheads with philosophers and sociologists. Their debates were over things like postmodernism and relativism, the nature of truth and knowledge, and the authority of science. Then, Alan Sokol tricked a critical theory journal into publishing a hoax paper lampooning the loopier elements of the academic Left, and ever since, scientists and science fans have engaged in a triumphalism that's completely out of proportion to their supposed victory over philosophers.
There are still relevant questions to be raised about the aims and methodology of scientific inquiry. We can no more go back to an era where we believed in science revealing objective reality to humanity than we can go back to a devoutly religious medieval mindset. The philosophers and sociologists of the Sixties studied science as a human endeavor conducted by historically and culturally situated agents; they showed scientists studying phenomena through the lens of theory, in a process that made reality fit their models. Feminists studied science as a program created in a male-oriented culture obsessed with colonial power and social dominance; they argued that scientific inquiry still uses gendered language and metaphors that are vestiges of its history.
Philosophers have done their due diligence and studied science. Why can't scientists reciprocate by studying the philosophy of science rather than dismissing it?
The Obstacle Course
In Aeon magazine, UNH's Subrena E. Smith wrote an article called, "Why Philosophy is So Important in Science Education" in which she describes the hurdles that confront students of science in acknowledging and comprehending the philosophical bases of scientific inquiry. She explains that students lack the historical understanding of how the sciences developed; they mistake philosophy's lack of concrete results as an inability to contribute to scientific research; and they have an idealized conception of science as a completely objective, value-neutral, and fact-based process.
One gets the impression that they think of science as mainly itemising the things that exist – 'the facts' – and of science education as teaching them what these facts are. I don't conform to these expectations. But as a philosopher, I am mainly concerned with how these facts get selected and interpreted, why some are regarded as more significant than others, the ways in which facts are infused with presuppositions, and so on.

S

tudents often respond to these concerns by stating impatiently that facts are facts. But to say that a thing is identical to itself is not to say anything interesting about it. What students mean to say by 'facts are facts' is that once we have 'the facts' there is no room for interpretation or disagreement.
So it takes time and education for people to attain a realistic, nuanced idea of what science is and isn't.
On the Oxford University Press's OUPblog, philosophy professor Richard Healey writes in "Why physicists need philosophy" that even brilliant scientific minds like Stephen Hawking's can't seem to grasp that not all questions are scientific ones:
Hawking may believe there are many worlds, but plenty of physicists, mathematicians, and philosophers don't. There is no consensus on how quantum theory should be understood. I doubt that most experts share Hawking's belief. Behind a façade of experimental demonstration, the episode "Why are we here?" hides an appeal to authority. What is needed is the convincing argument that it is the job of the philosopher to provide.
Man's Inhumanity to the Humanities
The way scientists and science fans have come to believe that, in the words of Sam Harris, "There is nothing as sacred as the facts," is a prejudice that needs to be overcome when we bring scientific data into the human world of meaning and value. Data points have to be processed through cultural attitudes and value systems, and arranged into a coherent narrative for us to make sense of it. If the prospect that we're creating modern secular folklore out of the products of scientific inquiry offends scientists, that's too bad; humans have always created stories to give moral substance to their knowledge. There's no way to approach questions like "Why are we here?" without talking about how we conceptualize things like life, meaning, and existence. What things mean to us —even the data generated by scientific inquiry— isn't a scientific matter, and that's what the question of Being is all about.