No one asked, but since I'm new to the Nonreligious channel I thought I'd give the rundown of the reasons I'm an atheist, and the things that have nothing to do with my atheism.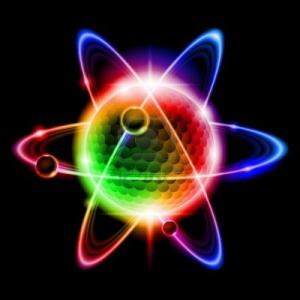 The World We Create Creates Us
I'm an atheist because I was born into a secular society in an age where religion is a side matter, something that doesn't enter into people's everyday lives. I was raised Catholic, but in a liberal state where nobody cares about religion. I'm not a joiner, and so I felt very awkward going to Mass or taking part in group activities in an overtly religious setting.
At least I can say it taught me that religion isn't necessarily about beliefs, it's about belonging to a community. I don't think the vast majority of believers think the literal truth of religious claims is even relevant. They identify as religious the same way they identify as English speakers or Yankees fans. I belonged to an atheist Meetup group for a while, but even that was too much groupthink for me. I went through a New Atheist phase before settling into being a normal atheist.
What the Hell is God?
I never quite understood what people meant when they talked about God, even though they seemed to know pretty well what they meant. The whole big-guy-in-the-sky just seemed like a character from the Far Side cartoons, something you teach to children in lieu of anything more sophisticated. However, even more cerebral definitions felt lacking. Concepts like the Ground of All Being and the Hidden God don't make any more sense, they just make the concept palatable to people who are vaguely embarrassed by the big-guy-in-the-sky idea. Not me, though.
I'm a great reader, but theology is one thing I can't stand. I saw an ad for God, Faith and Reason by Michael Savage online the other day, and I realized that I would rather undergo any of a broad category of violations rather than tuck into such a book. The more secular and philosophical a book is (like something by Paul Tillich), the more likely I am to enjoy it; but it's also more likely to have nothing much to do with The Big G.
Still, I love the literary aspect of myth. Mythology is how our ancestors made sense of the world, after all, and these stories are laden with symbolism and psychological complexity. They tell us a lot about history and how our forebears approached the challenges of their day. Whether or not you believe in gods or the supernatural, you'd have to be an idiot not to appreciate ancient folklore, Dante, The Odyssey or Paradise Lost. The same goes for sacred music like the intricate cantatas of J. S. Bach or the masses of Josquin: you don't need to be religious to acknowledge the artistic genius of these composers.
It's Not About the Evidence
I'm an atheist because I can't make sense of the world except from a mindset that doesn't include gods or the supernatural. It's not that there's no evidence for God, whatever that means. A lot of atheists like to say they'd believe in God if they were presented evidence thereof, and that's up to them. In the circumscribed context of a science experiment or a jury trial, evidence would be very persuasive to me. But I can't imagine anyone showing me information that would change the entire basis on which I experience and interpret phenomena. That's how open-minded I'm not, and I'm fine with that.
Religion and Politics
I'm a fairly lefty guy, and I'm with everybody who hates the way religion is used to justify terrorism, homophobia, or misogyny. But it's the violence, the oppression, and the discrimination that offend me, not the religion. This odious "religious freedom" phenomenon, where people demand official sanction for discriminatory policies, says a lot more about right-wing desperation, hypocrisy and irresponsibility than about religion. It's not as if we just want them to have rational, evidence-based reasons to discriminate. If a religious person were to say that homosexuality is okay because "we're all God's children," or abortion is okay because "Jesus said not to judge," I'd agree though I don't really get what they mean. Wouldn't you?
Skepticism and Driven to Abstraction
My blog looks at culture and history from a nonreligious viewpoint. We all have beliefs about the world, and skeptics should want to examine our beliefs as closely as we examine those of others. If I object to a religious person peddling easy answers, I should make sure mine aren't just as self-serving.
So this isn't the place for God-is-God-ain't debates, or bashing the low-hanging fruit. There are only about a million other places online where you can do that to your heart's content. Here I like talking about the way our society thinks about history, knowledge, and itself. We're going to talk about books, technology, progress, science, culture, and whatever else strikes my fancy. Suggestions are welcome.
How about you? What's the source of your nonreligious mindset?