If you think evolution is simple, you're probably thinking of adaptationism. And that's the Tinker Toy version of evolution.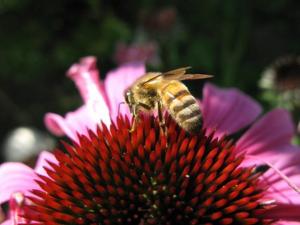 Is Adaptationism Pseudoscience?
If you're still describing evolution in terms of a struggle for existence where every trait of living organisms has been selected according to its ability to confer reproductive success, then you've fallen for adaptationism. This is the tendency to emphasize selection over all other mechanisms of evolution, and indeed, to define evolution as adaptation itself rather than phylogenetic change (modification of the physical aspects of organisms). Darwin himself said that natural selection was not the only mechanism of descent with modification; he never himself used the term evolution because of the way it implied progress toward a goal.
Darwin has become an icon to us, a scientist who made the world see nature a whole new way. So why is it that so many people who admire him have a very poor grasp of evolution? Darwin's theory was one that characterized nature as chaos, creativity, and destruction. However, our pop-science poobahs have made a great living redefining evolution as a mechanical process, an "algorithm," another machine fantasy for our tech-obsessed culture.
Natural Selection: The Explanation That Needs Explaining
The genetic aspect of species change has been extensively studied and is now very well understood. We now realize that non-selective mechanisms like genetic drift are extremely important contributors to evolutionary change. The field of evo-devo (the study of embryonic development) has made it clear that the staggeringly complex way genes interact and are expressed during gestation is crucial to the way the organism's phenotype develops.
Natural selection, however, is really no better understood than in Darwin's day. The novelty of Darwin's theory was the way he made natural selection, until then understood as a merely conservative force, a mechanism for evolutionary change. The effect that the environment has on species is to increase their fitness by eliminating all the members of a population except the favored variants. Even though Darwin was said to have proposed a "causal mechanism" for changes in phenotype, natural selection has never been anything more than a conceptual placeholder that points the way to analyses of what, specifically, conferred fitness on one variant over another.
The problems with these post-hoc analyses are many. Looking down the wrong end of the telescope at natural history is bound to give us a distorted view of it, and selective scenarios tend to be little more than modern folklore that says more about our preferences than about nature's.
The End of Adaptationism
Stephen Jay Gould and Richard Lewontin published a paper in 1979 titled The Spandrels of San Marco and the Panglossian Paradigm: A Critique of the Adaptationist Programme that took this adaptationist thinking to task as the facile oversimplification that it is. One metaphor they used was the spandrel, a feature of a cathedral that was only the decorative workaround necessary for the way a dome fit onto supporting columns, not the main artistic element of the structure. In looking at traits in a modern organism, they said, we need to acknowledge that some are adaptations and some are coincidental by-products of the selective process.
The other metaphor was Dr. Pangloss, the nutty philosopher from Voltaire's Candide whose explanations of everything from human clothing to the horrifying destruction wreaked by the Lisbon earthquake was predicated on the self-validating assumption that things were the way they were because they couldn't be otherwise. In the same way, selectionists speculate about selective pressures that gave rise to a certain trait that they only assume is an adaptation because otherwise the organism wouldn't have needed the trait to respond to the selective pressure. Dizzy yet?
Coming up with plausible scenarios for how traits evolved is as easy as shooting fish in a barrel. As Gould and Lewontin wrote:
We fault the adaptationist programme for its failure to distinguish current utility from reasons for origin (male tyrannosaurs may have used their diminutive front legs to titillate female partners, but this will not explain why they got so small); for its unwillingness to consider alternatives to adaptive stories; for its reliance upon plausibility alone as a criterion for accepting speculative tales; and for its failure to consider adequately such competing themes as random fixation of alleles, production of nonadaptive structures by developmental correlation with selected features (allometry, pleiotropy, material compensation, mechanically forced correlation), the separability of adaptation and selection, multiple adaptive peaks, and current utility as an epiphenomenon of nonadaptive structures. We support Darwin's own pluralistic approach to identifying the agents of evolutionary change.
The point is that adaptationist scenarios don't explain anything except our tolerance for easy answers. The notion that fish are "uniquely adapted to their environment" because they live in water and not in trees doesn't tell us anything about how they got there. Explaining that rhinos have horns because all the rhinos who didn't died out doesn't really explain why rhinos have horns. And peddlers of selective stories assume that it's easy to distinguish selected-for traits from mere free-riders, without any justification for this assumption. If we're determined to reject claims that aren't backed up with evidence, then let's admit that the vast majority of these just-so stories have to be discarded.
Selecting the Fittest Stories for the Social Order
Furthermore, there's no use pretending that these selectionist stories are free of cultural prejudices. Elaine Morgan described in The Descent of Woman how our understanding of early human evolution is based more on bias than evidence. Our culture is infatuated with the hunter-warrior mythology Morgan calls "The Tarzan Myth," so all the traits we assume arose in ancient male humans, such as erect posture and manual dexterity, derive from the need to hunt and fight. Meanwhile, the traits we assume arose in ancient female humans, like breast size and hairless body, we attribute solely to their value for the delectation of the male. This sexist Panglossianism is no more scientific than anything Ken Ham or his ilk could come up with, but prominent anthropologists push it with a straight face.
Nowadays, evolutionary psychology has popular appeal because it purports to explain complex cultural phenomena as the result of selective pressures in our evolutionary past. Thus, things like the gender wage gap and the disproportionate incarceration rates for African-Americans in the USA get explained in terms of the differential reproductive success of our ancestors on the savanna. This is nothing more than using the trappings of science to explain away social inequities. If this doesn't demonstrate the way selectionist stories tell us exactly what we want to hear, nothing will.
Friends Don't Let Friends Science Wrong
Having a better understanding of the theory of evolution by natural selection than a creationist is about as praiseworthy as being able to tie your shoes all by yourself. If we're going to point at creationists and laugh (and we're going to, because it's fun), we should make sure our understanding of evolution isn't just as selective and ideologically-motivated as theirs.
The problem is that we see what we want to see in Darwin's theory. The idea of natural selection, the merciless pruning of the population by the indifferent environment, resonates in the collective imagination of a culture that's still in the thrall of neoliberalism. The emphasis on competition panders to our love of warfare and our macho illusions about nature; the idea of selection tells us exactly what we want to hear about progress and superiority. We've come to think of the natural world, like our civilization, as a meritocracy where those who prevail are somehow more deserving of success.
A Word To the Wise Guys
I welcome discussion about scientific controversies concerning things like the mechanisms, genealogical pathways and rates of evolution. What I don't want is debates over creationism. Species evolve, let's move on. And if anyone feels like calling me a creationist, I'll assume you're not equipped for civil dialogue and your posts will go the way of the passenger pigeon.