Why is social justice such a contentious issue for humanists?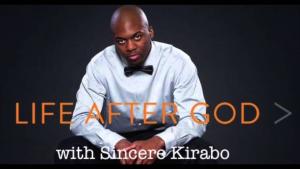 Sincere Kirabo, writer and social justice activist, has been the social justice coordinator at the American Humanist Association for years. His posts at The Humanist have always been provocative and insightful, puncturing the pieties of the vague up-with-everybody universalism that passes for humanism in our not-so-new millennium.
Now he's the former social justice coordinator at the AHA, according to the masthead, and Kirabo hasn't clarified the reasons for his departure there. (I tweeted to ask him why he's leaving, but his Twitter account hasn't been updated for several days.) It can't have been a very acrimonious split, since Kirabo says his final articles for the Humanist are still pending. But what gives?
It could be that Kirabo is banging his head against the wall at the AHA, and that humanists would rather pay lip service to social justice issues than engage with them.
Beware The Village Atheists
Kirabo's articles at The Humanist have always outraged an organized secular community that's continually patting itself on the back for its dedication to truth and reason, because he has always pointed out that we've failed to live up to our ideals. In posts like Three Warning Signs That Village Atheism Is Your New Religion, he describes a community who think skepticism is only about critically examining other people's beliefs:
This subset of nonbelievers is overly wowed by the low bar it requires to recognize the inadequacy of the God hypothesis. Meanwhile, in many ways, they preserve or encourage a bounty of beliefs that are just as oppressive and pernicious.
His article Want To Help End Systemic Racism? First Step: Drop the White Guilt is still generating comments after three years. It appears his attitude toward the defensiveness of white people sparked a lot of umbrage among defensive white people:
The main problem with white guilt is that it attempts to diminish the spotlight aimed at issues germane to marginalized groups and redirects the focus to a wasteful plane of apologetics and ineffective assessment.

This is why some don't like discussing racism, as those more sensitive to these matters sometimes allow guilt to creep into their thought processes, effectively evoking pangs of discomfort. This can lead to avoidance of the primary issues altogether, as well as the manifestation of defense mechanisms, including denial, projection, intellectualization, and rationalization.
The Consolation of Colorblind Humanism
It turns out that the existence of a deity is an incidental matter when it comes to religion; the core of religion is the concept that We're Right and They're Wrong. And this maxim typifies the mindset of online atheists, too. This leads to a moral complacency that exonerates us from any responsibility for the world's problems, and relieves us of any obligation to correct them that involves anything more than arguing with people online.
The atheist blogosphere is full of venues that host debate concerning religious belief. However, there aren't many places that feature discussion about the secular community's approach to social and cultural matters like racism, misogyny, and scientism. That's because even self-professed freethinkers don't like examining their own belief systems and acknowledging their biases.
One of the most abiding myths in our community is that only religious people have biases or are guilty of motivated reasoning. Kirabo has been merciless in demonstrating that we have concern for the rights of women, African-Americans, and the LGBTQ community only insofar as we can exploit their plight to characterize religious people as bigoted. It doesn't seem like humanists are particularly interested in feminism, Black Lives Matter, or queer theory. If we really cared about ending oppression, we'd want to be more aware of how our own thinking overlooks or perpetuates oppressive social constructs.
The Beat Goes On
He's probably going to focus on organizing events like Secular Social Justice, but I hope Sincere has a new platform for his writing soon. It's crucial to have an intelligent, independent voice like his in the nonreligious community, someone who reminds us that supernatural beliefs aren't the only faulty ways of thinking about the world.
I know Sincere has written for Patheos and has close colleagues here. If anyone could shed light on his departure from the AHA, please post here and share whatever you know.