The hoaxers are at it again.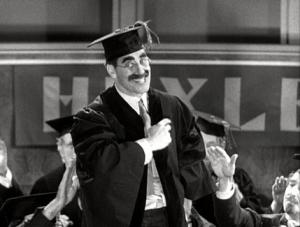 In case you don't recall the Sokal Hoax of the 90s, physicist Allan Sokal submitted a paper to a cultural studies journal that turned out to be a parody of the way math-challenged academics mangle concepts in the field of physics. Since then it has become an annual tradition for someone in the science-fan community to quietly submit a hoax paper to a lefty journal, then cue the thunderous backslapping and triumphalist grandstanding if it gets published. The latest round of hoax papers has come to light and generated discussion in the usual venues.
What do these hoaxers think they're achieving with these stunts? And what are they really exposing?
The Problem With the Problem
This is just a dispute about quality control, right? Authors of hoax papers are trying to make a point about how lax the standards of review can be in academia, so how can we take issue with such a principled stance?
The most basic ethical issue here is the way hoaxers take advantage of the nature of the publishing process itself. They're dealing with journals that are hungry for content while lacking the resources to either compensate authors or subject submissions to rigorous scrutiny before publishing them.
Allan Sokal at least admitted there were ethical problems with his hoax, since academic journals make the assumption that authors are submitting real research for proper peer review. The Wall Street Journal printed a very sympathetic article about this year's hoaxers, but flatly stated that
Such hoaxes are unethical, and The Wall Street Journal doesn't condone them. The Journal expects op-ed contributors to be truthful about their identities and research, and academic journals also rely on the honesty of their authors.
An article about the latest hoax in the Chronicle of Higher Education cites several academics as being very unimpressed by the success of academic hoaxers. The entire process depends on trust; if the authors of a paper claim to have spent months doing research, the journals are supposed to take them at their word.
The specter of bad faith haunts these stunts.
The Travis Bickle of the Hoax Community
When bad faith meets an agenda, however, you get Peter Boghossian. Unlike Sokal, who wanted to parody the abuse of mathematical terms to further an agenda, Boghossian (founder of the Street Epistemology cult) actively believes that the field of gender studies is "fatally compromised by bias," and makes it clear that he's conducting a crusade to show (all together now) that the Emperor has no clothes.
Boghossian has no qualms about the ethics of academic hoaxes, and is forthright about the guilt-free enjoyment he derives from these stunts. Still sore from patting himself on the back for 2017's "Conceptual Penis" hoax, Boghossian is back with two cronies. They're jointly responsible for twenty papers submitted to journals across the academic publishing landscape, supposedly nonsensical articles claiming to interpret extensive research on feminist poetry, the fat-exclusionary nature of bodybuilding, and—most notorious of all—the rape-culture of dog parks.
Though two thirds of these papers were rejected by the intended publishers, Boghossian's wild bunch characterize any willingness to engage with their ideas as proof of the atmosphere of credulity that infests academic publishing. Boghossian is by no means trying to demonstrate that the relative ease with which he can get his papers published exposes merely a problem with quality control; he considers his every prank a takedown of gender studies as a whole:
This is the real evidence justifying our initial suspicion about gender studies, and it is bolstered by the current fashionable madness taking over many college campuses. This collective insanity virtually always emanates from ideological complaints rooted in identity politics, aspects of postmodernism, and uses or abuses of "critical theory". This has been used to indoctrinate a generation of students and faculty who are now taking illiberal, authoritarian actions.
Who's Goliath Here?
If the inability to detect fakery in submitted material invalidates a discipline, then it's not just gender studies that should close up shop. In 2016, a hoax paper written by iOS auto-complete was submitted to the International Conference on Atomic and Nuclear Physics; the "author" was subsequently invited to speak at the event. A paper about a fake lichen was accepted by the kind of open-access journal where "acceptance is the norm rather than the exception."
Boghossian's bad faith doesn't end with his deceptive practices, obviously; he's also lying about his rationale for perpetrating his hoaxes. 18 of the 20 papers he and his accomplices submitted were on the subject of gender studies; it's obvious he's conducting a vendetta against feminist theory. He claims that his hoax papers (especially the "Conceptual Penis" article) are nonsensical, but that's not true at all. They're simply carbon copies of the garbled, tedious papers that bad writers would submit to small journals. They describe research that these journals would find worthwhile if anyone cared to undertake it. Just because Boghossian doesn't think such research is important doesn't invalidate it.
The online journal n+1 describes the machinations of the hoaxers as a defense of the white, male privilege that Boghossian thinks doesn't exist:
In launching their project, Pluckrose, Lindsey, and Boghossian have once more reenacted Schnabel's old drama about hoaxes reinforcing the existing orthodoxy, yet the orthodoxy they endorse is more powerful, consequential, and factitious than most. It is a resolutely prescientific consensus that assigned gender is immutable, rape culture is made up, and white fragility isn't real, and that attempts to think critically about these phenomena should be driven out of the academy. These denials are squarely out of line with the most direct evidence of our own senses. I don't need to get bogged down in debates about the nature of truth to say, quite simply, that to cede the ground of truth to these people is stupid. They're just wrong.
The Hoax Becomes Reality
The final irony in this matter is that Boghossian's fakes have become the standard by which society measures the relevance of gender studies. In June, National Review published a scathing critique of the dog-park-rape-culture article, completely unaware that the paper itself was a joke:
The bottom line: Although it is certainly impressive that Wilson spent 100 hours watching dogs in parks for this study, I really don't think that her work did anything to advance us as a society.
The same could be said of Boghossian's trolling.