A scientific worldview may be able to provide the advantages of religious belief, but can it avoid the drawbacks?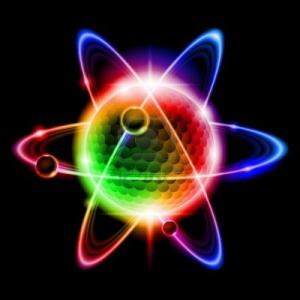 In the Boston Review, an article explores the question "Can Science Deliver the Benefits of Religion?" The title is a little misleading, since author Tania Lombrozo (Associate Professor of Psychology at the University of California, Berkeley) is only talking about the personal benefits to accepting the validity of a scientific construct over a religious approach. Specifically, Lombrozo focuses on the theory of evolution by natural selection as opposed to religious concepts like creationism or intelligent design.
Lombrozo points out that species evolution is one of the most firmly established scientific constructs we have. The common ancestry of life on Earth is supported by mountains of evidence from various scientific disciplines. She wonders, then, why there's so much opposition to the idea of evolution, especially in the USA.
Why this resistance to human evolution? Religious commitments play a role, to be sure, but pointing to religion isn't enough to explain why human evolution, in particular, engenders such a chilly reception in Americans' hearts and minds. After all, a view of the solar system with humans at its center was eventually displaced (if ungracefully), and people aren't nearly so troubled by the idea that plants evolve. There's something special about human evolution—something that many find existentially upsetting, even untenable.
The psychological studies Lombrozo cites suggest that there are many personal biases that impede people's acceptance of evolution. Ideas about purpose, agency and control come into play when we're talking about the processes that characterize natural history. The notion that we're no more special than bacteria or birds seems to grate on our assumption of human dominance.
The Personal and the Political
I have no problem with Lombrozo's analyses, but they only seem to deal with people's personal preferences. The elephant in the room is the way evolution has always been a battlefield in the culture wars. It's not just that people don't understand Darwin's theory adequately—her studies indicate that students who accept evolution have nearly as many misconceptions about the theory as those who don't—it's also the way the idea of evolution by natural selection has been characterized in our culture.
Though Lombrozo quotes Dawkins in her article, she makes no mention of the way science communicators like Dawkins have weaponized evolution to make it sound like atheism with science words. Let's be honest here. If we're constantly touting the religion-crushing power of the theory of evolution, it's sort of disingenuous to wonder why religious people have a hard time accepting the theory.
The main theme of the article is whether the scientific worldview, of which evolution is a major feature, can provide the benefits that religious belief offers:
Can science, with its systematic approach to understanding nature, offer a satisfying portrait of the natural world and our place within it? Can science provide the same existential benefits typically thought to be the sole province of religion?
Once again, Lombrozo examines studies that indicate that scientific knowledge can offer people the same sense of meaning and purpose as a belief in a God-controlled universe. This shouldn't surprise the skeptics and humanists hereabouts.
However, I wonder whether the "existential benefits that parallel those of religion" include some that aren't quite so praiseworthy.
Beware of Worldviews Bearing Gifts
Not to belabor the obvious, but religion doesn't just offer believers things like meaning and purpose. It also frequently offers them opportunities to indulge their sense of superiority, their moral complacency, their intellectual laziness and their reluctance to assume responsibility for bad behavior. As far as these things go. science does just as good a job for us as religion does for believers.
Scientific thinking doesn't make us immune to delusions of grandeur. It's common to hear science fans tout their superiority to their benighted ancestors, even though they realize full well that we're cognitively the exact same as our forebears on the savanna. Technological progress shouldn't provide the illusion that we're progressing intellectually or morally. There isn't only one right way to approach knowledge and methods of inquiry.
We don't just need a secular basis for our moral complacency, either. Science can also give us the mistaken impression that the social order develops because of genetic and neurological factors rather than power dynamics. Evolutionary psychology attempts to explain complex social and cultural phenomena as the legacy of differential mating strategies in our evolutionary past. Defining social problems and systemic inequities as the inevitable outcomes of algorithmic natural processes can make us apathetic about solving them. Believing that the universe is our cold home, characterized by blind, pitiless indifference, seems like the perfect way to excuse our own pitiless indifference.
A scientific mindset doesn't prevent intellectual laziness. It's an interesting irony that the students who affirm the validity of evolution in Lombrozo's studies aren't that much better informed about the theory as those who have qualms about it. It's as if close enough is fine as long as we're on the right side, and Science says is as much as we need to know about the theory. If a scientific worldview makes us just as averse to ambiguity, and as desperate for control over phenomena, as the average fundie, then that's no improvement over a religious mindset.
We're well within our rights to criticize the religious when they pass the buck for bad behavior by claiming they're "just obeying God's will." But bad faith isn't an exclusively religious phenomenon. When we say that we're "just following the evidence," maybe we're really making the evidence go where we want. We should all use reason in our choices, but we have to acknowledge how easy it is to make premises lead to the conclusions we prefer.
The Light Is Better Here
The problem could be that science isn't where we should be looking for meaning and purpose, or comfort in the face of mortality. Science is the perfect way to study natural history and the wonders of the universe, but maybe it's not equipped to describe the best way to live, or the most just society.
What do you think? Can a scientific worldview fulfill our personal, cultural, and moral needs? Can it lead to the same cynicism, irresponsibility, and arrogance that we criticize in people with a religious worldview?