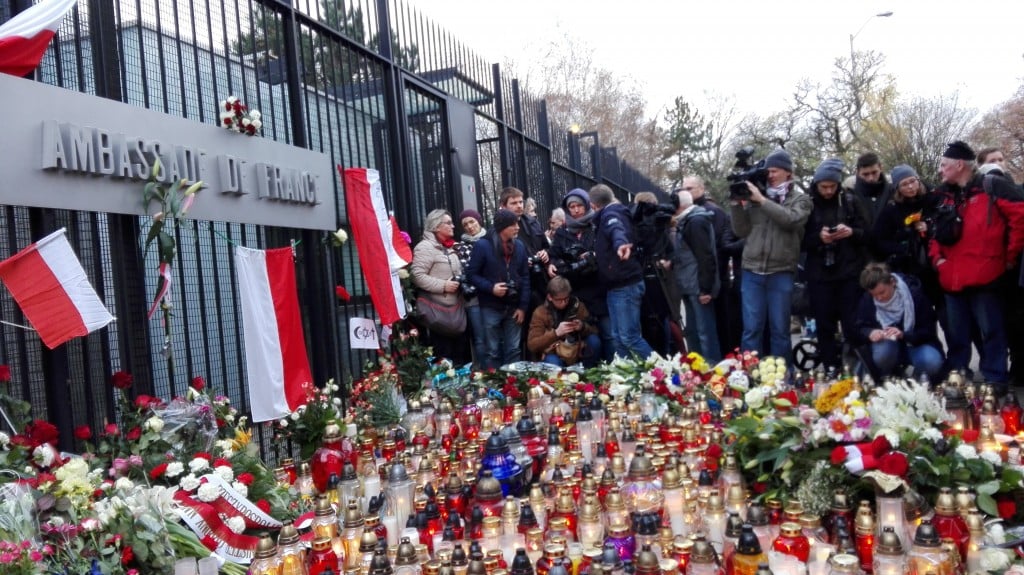 Reading through Francis's comments again, it strikes me that he didn't set out to talk about whether this was a religious war or not; that came more from his usual habit of ad libbing because he didn't want his papal comments to get misconstrued as him automatically saying that it was a war of religion.
But his point this time wasn't really about what kind of war this was; that has been his point in other venues. It was rather that the issue at hand right now in the present day is war, not security:
A word that – about what Father Lombardi was saying – is often repeated is "insecurity". But the real word is "war". For some time we have been saying: "the world is fighting a war piecemeal". This is war. There was the war of '14, with its methods; then that of '39-'45, another great war in the world; and now there is this one. (Emphasis mine.)
This has been Francis's line across the various attacks in France, such as the one in Paris last year. A Vatican press office statement accompanied by a telegram from Secretary of State Pietro Cardinal Parolin to the people of Nice also condemned in 'absolute manner every manifestation of homicidal folly, hatred, terrorism, and attacks against peace.' As is usually the case, it's not very important that the actual words 'piecemeal third world war' aren't present in this second statement; after all, Francis does say en route to World Youth Day, 'It is war. Let us not be afraid to say this truth: the world is at war, because it has lost peace.' Any attack against peace is part of this 'piecemeal third world war,' then, whether it occurs in France, in Nigeria ('We think of Nigeria, for example. "But that is Africa…"'), or in Syria.
So what is this piecemeal third world war?