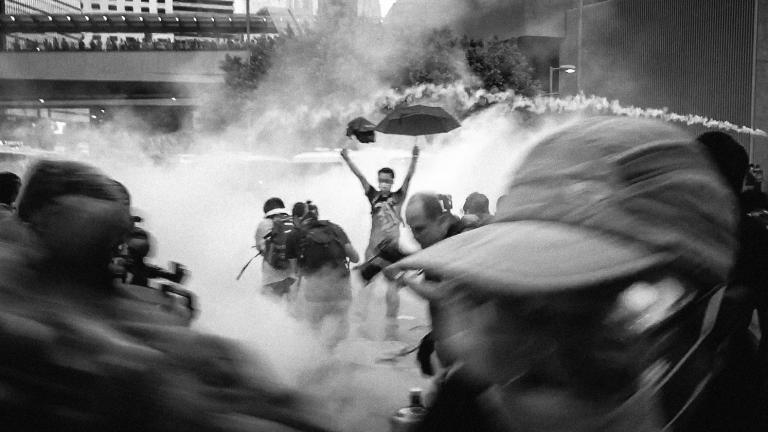 Today is the day. Actually, I am a little late to post.
But this is the day that in the aftermath of eighty-seven volleys of tear gas shot into a crowd en route to taking back Civic Square in Hong Kong for the people, tens of thousands of Hong Kong residents came to the streets shouting, 'Protect the students!' and occupied Admiralty, Causeway Bay, and Mong Kok. As civil society seemed to unravel, a new Hong Kong social order based on solidarity, instead of cutthroat competition and slavish obedience to colonial masters, seemed to be born. In the four years since that day, that hope for the city – and indeed, that right to the city – feels like it is constantly crushed – by those styling themselves as political masters from above and by charlatans from below.
And yet, every September 28, it is time to raise our umbrellas and demand genuine universal suffrage in the name of a people whose dignity is based on the autonomy that they already have in having built for themselves a home in a city that they have always loved. The truth of this democratic politics is not only applicable to Hong Kong. It is for all the peoples of the world.
As we take a moment to call back to mind the Umbrella Movement, hear this song.