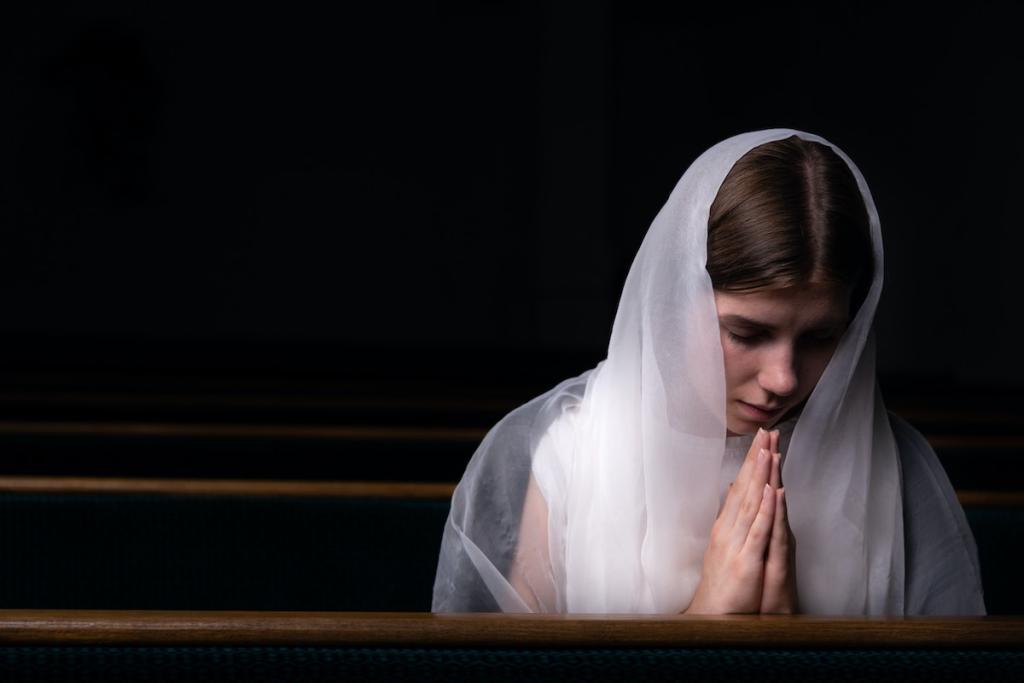 The story of Christianity, in many ways, is a story about suffering. But this is true about new movements generally. It doesn't matter if they are social, political, or religious. Some suffer due to nefarious practices—The People's Temple or the Branch Davidians for example. Others suffer simply because they are new and different from what the majority culture considers acceptable—Wiccans and Druids for example. New movements break long-held social conventions, religious beliefs, or political platforms because a usually small group of people champion a cause that they deem just or worthy.
Early Suffering for Jesus
Early disciples of the Jesus movement were no different. They broke social norms — women dinning with men.  They broke religious norms — healing on the Sabbath. They even broke political norms — give to Caesar what is Caesar's. And a young fanatic named Saul was chief among their antagonist.
And Saul approved of [Stephen's] execution. And there arose on that day a great persecution against the church in Jerusalem, and they were all scattered throughout the regions of Judea and Samaria, except the apostles.  Devout men buried Stephen and made great lamentation over him. But Saul was ravaging the church, and entering house after house, he dragged off men and women and committed them to prison. (Acts 8:1-3)
A self described Pharisee among Pharisees, Saul tenaciously held to the Jewish Law. He considered anything that posed a threat to his belief as anathema. Nothing could stop his radical obsession for his Jewish faith. Well, almost nothing. After securing the authority to continue his outrageous purge against the disciples of Jesus, he personally encountered the risen Christ.
The Suffering of Saul
Augustine described Paul's conversion as a violent coercion. He actually used his interpretation of the account for the justification of the violent military conversion of foreigners who experienced the conquering forces of the Roman Empire (Letter to Vincentius). But such a description of an encounter with Jesus who taught to love your enemies and turn the other check seems out of touch with Luke's description (Acts 9:3-6).
Blinded by the encounter, Saul's traveling companions took him on to Damascus. While there, he learned what Jesus required of him. Among those requirements, suffering, our tenth characteristic of a disciple in Ephesus.
Tenth, disciples are willing to suffer for the sake of the gospel (2 Tim 1:8). Suffering will look differently across the world. The persecution that disciples are willing to endure pales in comparison to the crown of righteousness that is laid up for all those who love the appearing of Christ (2 Tim 4:8). (Ephesiology, loc 3767)
The Suffering of the Early Church
In many ways, suffering seems unfair for Christians. Yet Christian suffering occurs when we do good. A few years after the Roman authorities beheaded the apostle who was first named Saul who then took on the name Paul—the ultimate fulfillment of Jesus' call—the church leaders at Rome wrote to the Christians of Corinth to reminded them about those who had gone before:
The righteous were indeed persecuted, but only by the malicious. They were cast into prison, but only by the unholy. They were stoned, but only by transgressors. They were slain, but only by the accursed, and by those who had conceived an unrighteous envy against them. Exposed to such sufferings, they endured them gloriously. (1 Clement 45)
Indeed, the early disciples of the apostles were very aware of the fact that the Christian life included suffering. They were to look to the faithful and imitate their way of life.
The Apostolic Fathers encouraged the church to imitate faithful believers—from Old Testament saints who first proclaimed His coming, to those who later suffered martyrdom because they followed Christ— inasmuch as they provided a real and visible demonstration of Christian character. (First Christian Voices 170)
Suffer for the Right Reasons
Disciples are to expect suffering in this life at some level. In a beautiful passage about the character of righteousness, Peter provides the suffering churches in the Eastern part of the Roman Empire with a list of good things to suffer for: 
Unity of mind

 

Sympathy

 

Brotherly love

 

Tender heartedness

 

Humility

 

Blessing others

 

Not speaking evil

 

Seeking peace
All of these things Peter uses to characterize righteous living. Then, he further encourages those who are suffering:
"But even if you should suffer for righteousness' sake, you will be blessed. Have no fear of them, nor be troubled, but in your hearts honor Christ the Lord as holy, always being prepared to make a defense to anyone who asks you for a reason for the hope that is in you; yet do it with gentleness and respect, having a good conscience, so that, when you are slandered, those who revile your good behavior in Christ may be put to shame. For it is better to suffer for doing good, if that should be God's will, than for doing evil." (1 Peter 3:14-17) 
Yes, disciples will suffer in this life. But they will suffer for doing the right things.