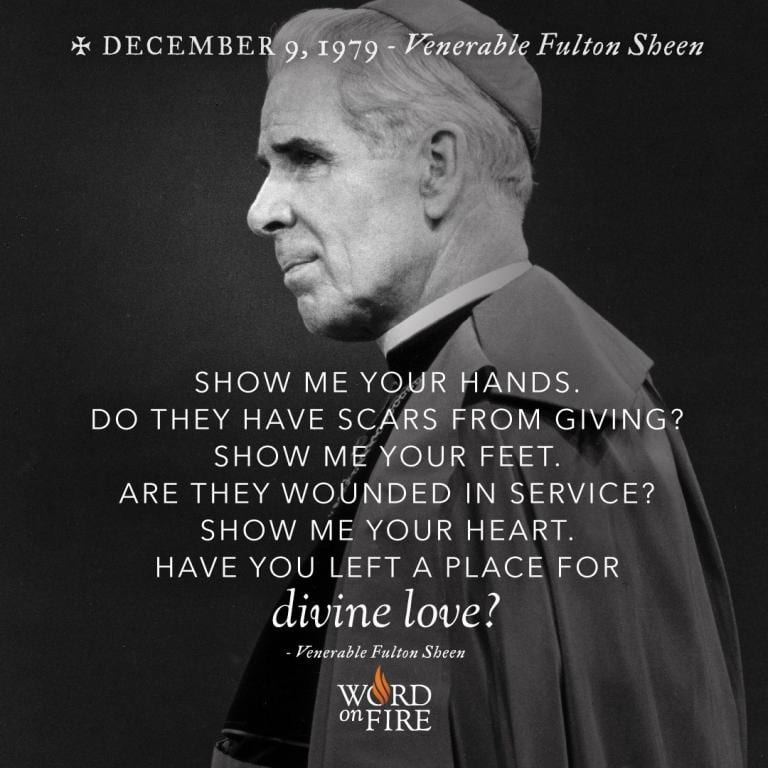 Lifting the Cloud on the Beatification Scandal
Hard to believe that the cloud surrounding the Bishop Sheen beatification fiasco would clear so quickly and become so patently understandable. Thanks has to be given to Msgr. James Kruse, the Vicar General of Peoria and member of the Bishop Sheen Foundation. In a six page memorandum, he clearly sets out the timeline and the facts stipulating that the Diocese of Rochester sabotaged the process and that Bishop Matano enlisted other archbishops to help delay and perhaps permanently derail the beatification. One can find Msgr. Kruse's article here:
Op Ed: The Actions of Rochester Diocese: Caution or Sabotage?
In a scathing but dispassionate recitation of the facts, Msgr. Kruse has clarified any questions concerning the process and pointed out the smear campaign against Sheen which the Diocese of Rochester has undertaken. In my previous two articles, I have gone through most of the facts and relevant conclusions which turned out to be spot on:
Episcopal Skulduggery
Suffice it to say that the Bishop of Rochester and the Diocese, itself, along with any other archbishops or bishops who cooperated in this sorry episode of episcopal skulduggery, have done the faithful and the Venerable Bishop Sheen an injustice. I am reminded of Milton's Lycidas, a poem critical of bishops both Anglican and Catholic: "Blind mouths!" he calls them, "that scarce themselves know how to hold a sheep-hook." They seemed more concerned with pomp and circumstance than leading their flock, says the poet, for "when they [choose], their lean and flashy songs grate on their scrannel pipes of wretched straw." What happens when bishops act like this? Well, says the poet, "the hungry sheep look up, and are not fed." The faithful "rot inwardly, and foul contagion spread." In other words, not led aright, the souls of the faithful decay and spread false belief. (Lycidas, 199-127)
Ramifications
Some are as angry as myself, others more sanguine saying that all this doesn't matter because Sheen is in eternal bliss anyway and all will come out in the wash in two or three centuries when he is eventually canonized. But that begs the question. There are people now who expect that the Church, which has already said that Sheen should be beatified, will do what it promised. If not, their faith in an already credibility challenged Church will be further eroded. That is neither right nor fair.
Nor does Sheen need to be smeared posthumously. Slander and libel are just as vicious when done to the dead even if they are in eternal bliss because the effect of all that falls on we living who remain.
Most importantly, Sheen was a brilliant evangelist who brought many to the faith even after his death. This fiasco may very well besmirch his name in such a way as to stop this fortunate occurrence.
Finally, the cowardice shown by letting secular authorities decide whether the beatification should go forward ought to make any Catholic steaming mad.
What To Do?
What can be done? Write Bishop Mantano of Rochester stating your opinion and write a letter of support to Bishop Jenky of Peoria and his Vicar General Msgr Kruse. Bishop Sheen has done so much for the Church, shouldn't we be able to speak up in support of him?
The 40th Anniversary Of Bishop Sheen's death is Monday December 9. The family has asked people to dedicate their Mass this day for the cause of the beatification of Fulton Sheen.