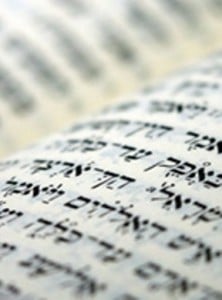 Our friend Jim Hamilton has a useful post on the importance of biblical languages for the ministry of preaching and teaching in his post "What helps me most when I prepare to preach". I was in at least one of those Hebrew classes at DTS with Jim that he speaks about.
I find languages very difficult, heck I still struggle with English, but I think the amount of time one invests in using them reaps tremendous benefit. While there are lots of things that go into good preaching, the ability to live into the text, abide there in that strange ancient world, and come back to embody the message one hears there freshly will ensure a long vital teaching and preaching ministry.
Thanks Jim for the reminder!