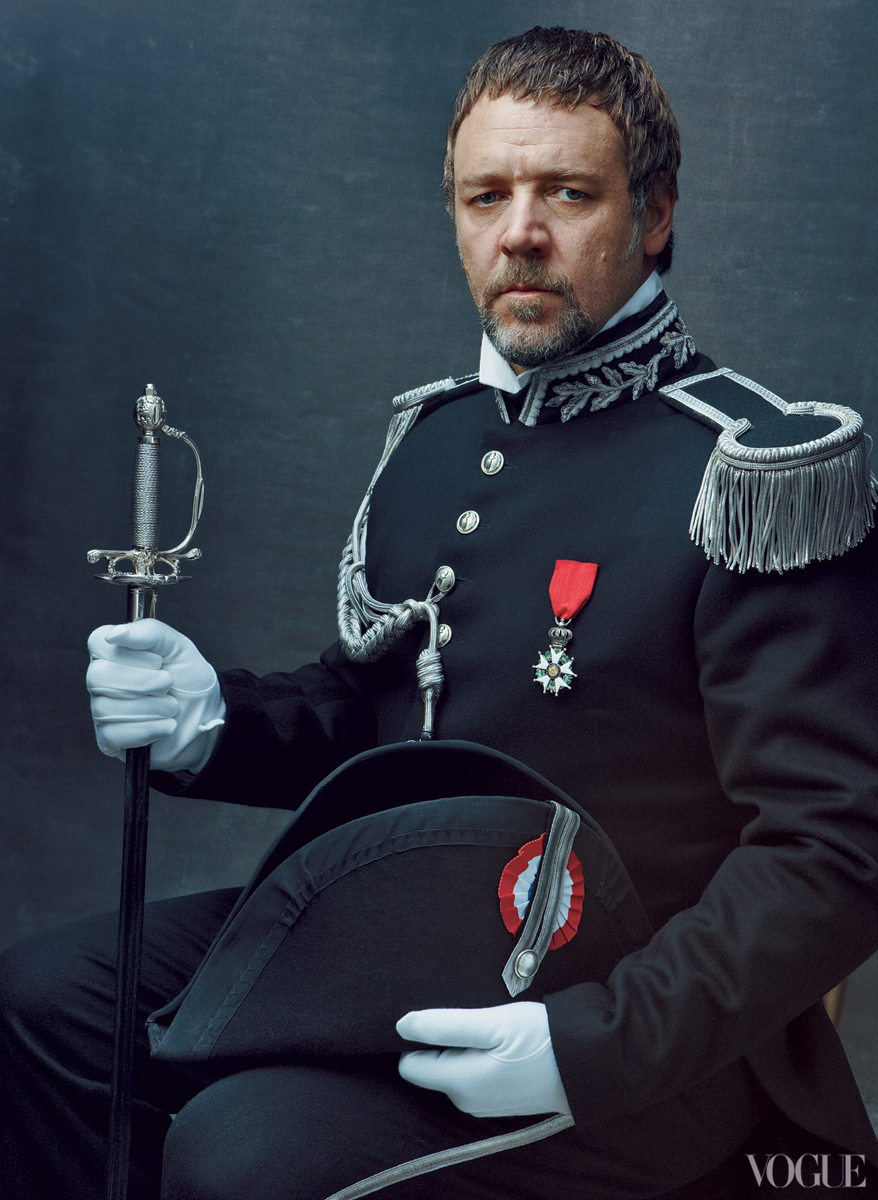 Before I was a theologian and before I was a paratrooper, I wanted to be a lyricist for musicals (you know, like Tim Rice or Stephen Sondheim). So I love musical theater. I even wrote the lyrics to a few musicals that never quite hit broadway. I can sing the complete score of Les Mis pretty much by heart. I frequently sing the soliloquy's of Valjean and Javert in the shower (in fact, my students in Scotland and Brisbane will attest to my occasional outbursts of largely unappreciated singing from west end/broadway shows).
So seeing Les Miserable the Musical on the big screen was a delight (though I really liked the 1998 movie with Liam Neeson, Geoffrey Rush, and Uma Thurman). Hugh Jackman is great as Valjean, though personally I don't think he had the voice for the role. Russell Crowe as Javert started poorly but finished better; sadly most of the time he looked like a lamp post, and they should have got another Aussie, Philip Quast as Javert. I confess that I had huge trouble with seeing Anne Hathaway becoming and being treated as a prostitute, caused serious melt down of my stereotype of her as the gorgeous girl next door who marries princes . Sacha Baron Cohen steals the show as Thenadier and Helena Bonaham Carter does well as his wife. Also glad to see Colm Wilkinson get a small part as the bishop. It was partly his performance as Valjean that made the original stage production what it was. Go see it!
Jason Hood has an excellent reflection on Les Mis and its portrayal of Law and Grace.
In my head I like to think of myself as Valjean, but in my heart I know there a vestiges of Thenadier and Javert – lawless thug and self-righteous judge.
Thenadier is the character who intrigues me the most. He is driven by a mixture of instincts for survival and a desire to take what he can from whoever he can while he can. He is driven in his shameless ways by his atheism. For me the most confronting part of the stage show (not the movie) are the words he utters in the sewer after the barricade falls: "And God in his heaven, he don't interfere, cause he's as dead as the stiffs at my feet. I raise my eyes to see the heavens and only the moon looks down, the harbors moon shines down." For Thenadier, there is no God, there is only the dirty and miserable realities of life, so he knows neither grace nor law, only the need to survive the cruetly of life and to gratify himself any time he can. For Thenadier gratification and greed is the only grace in a life without God and without hope from the misery of urban existence. Thus Thenadier is a cross between Dicken's Fagin from Oliver Twist and Nietzsche's "Madman" from Thus Spoke Zarathrustra.
The miracle of Valjean is his transformation, his transformation from hatred to love, a transformation that requires his very death and a new birth, even a new identity, a transformation described not only by his soliloquy in the chapel, but also by the song "Suddenly" that he sings in the carriage with Cosette – a song written specifically for the movie. Valjean is transformed when he experiences grace, when the bishop sets him free despite the fact that he had every reason and right to condemn him. Grace is genuinely transformative, it seeks to save others. And that is precisely what troubles Javert. Javert cannot believe in the transformation of Javert. "Once a thief always a thief," Javert tells Valjean, "What you want you always steal." Valjean saves Javert's life  in the barricade, even when he had every reason and opportunity not to, and it is this that shatters Javert. When Javert later confronts Valjean, Javert faces up to the fact that everything he values and believes in has been turned upside down by this ex-prisoner. He sings that he lives in "a world that cannot hold." Javert the law-lover cannot co-exist with Valjean the agent of grace. Rather than exist in such a world, in a world where he lives indebted to Valjean for saving his life, Javert prefers death.
Javert is a perfect example of the religious person who lives without grace. A person who is happy with a God who punishes the wicked and rewards the righteous. He's content with a God who is merciful to those who deserve mercy. But he cannot fathom a God who shows grace and mercy to the undeserved. Moreover, he cannot ever imagine himself being one of those undeserved wretches who needs grace and owes his life to another. He would rather die that admit that he needs grace.