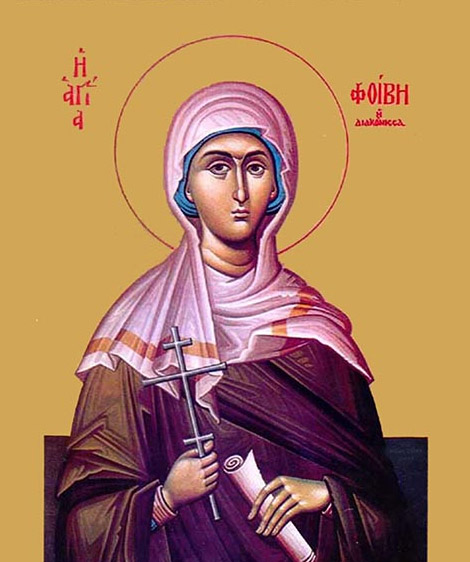 In regards to Pope Francis' willingness to call a commission to investigate whether women can serve as deacons in the Roman Catholic Church, a few writers have had something to say.
First, Candida Moss wrote for The Daily Beast with a piece on "Does Pope Francis Have a Precedent for Female Priests?"
If women were to be ordained as deacons, they would be permitted to give homilies in Church, their voices being heard as a central part of the mass in ways they never have been before (at least not for centuries). It might seem that women are inching further toward ordination and preparing to storm the altar. But even if Francis's commission allows for the possibility of women becoming deacons, we should not assume that ordination is the next step. As Jamie Manson has written, Francis's language on women is very much in keeping with traditional Church teaching. For Francis the idea of women as deacons is found in the New Testament, but Church tradition does not maintain that women ever (legitimately) performed priestly roles. The ecclesial glass ceiling would still be intact. If the Church ordains female deacons it will be a historic step forward but it will also be a return to the past.
In juxtaposition, over at First Things Charlotte Allen has a short article on the "True History of Deacons of Women Deacons." . She sounds a bit sceptical, concluding at the end:
I suspect that few of the women who suddenly feel the "call" to the Catholic diaconate in light of Pope Francis's statement will likewise be willing to enter nunneries—much less to adopt the very feminine title of "deaconess." Most of those pushing for women deacons are interested not in restoring an aspect of early Christian history but in acquiring political power in today's Catholic Church. Their goal is the priesthood and, ultimately, the episcopate—just as it was for women deacons when the Anglican Church began recognizing their office as part of Holy Orders during the 1960s. Our aspiring women deacons view the female diaconate not as a historical revival, but as a camel's nose in the clerical tent.
Icon of Phoebe from The St. Phoebe Center