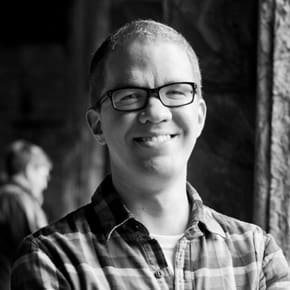 Wesley Hill is Anglican, a New Testament scholar, gay, and celibate. At the invitation of Ridley College, he is visiting Melbourne in July/August to speak at a series of seminars on pastoral responses to people with same-sex attraction. See details here.
What is more, Hill has has just published a great article on this subject (Wesley Hill, "Washed and Still Waiting: An Evangelical Approach to Homosexuality," JETS 59.2 [2016]: 323-338). It is a wonderful article, honest, filled with great testimony, compassion, and pathos. Hill concludes:
 What will it take for gay and lesbian Christians to live lives, over the long term, that are marked by the graces of chastity, hope, and devoted service to others? If it is true that many same-sex-attracted Christians will find themselves living as single people with ongoing same-sex attraction, what kinds of support and care are they in need of for those lives to be practicable over the course of decades—and not ust practicable but joyful and marked by deep involvement in church life and devoted service to others? I have suggested that the answer is at least threefold: their choice of celibacy must not be viewed as a kind of halfway house between full "healing" (understood as the reversal of their homosexual orientation) and a sub- or non-Christian life of self-indulgence. On the contrary, their celibacy must be dignified and heralded as their participation in a venerable vocation that has ancient scriptural, patristic, and indeed evangelical roots. Likewise, the discipline entailed by their choice of celibacy must be explored with acute attention and care; they must not simply be told to be celibate without also being offered psychological, moral, and spiritual direction, based on knowledge of the truest findings of psychological research as well as the rich reflections of the ascetic and spiritual traditions of Christian history. And finally, they must be encouraged—we must be encouraged, for I number myself among them—to view our particular existence as the "washed and waiting," the same-sex-attracted and celibate, not simply as a life of deprivation but as a life that is directed toward community, friendship, hospitality: in short, directed toward love. In these ways, please God, in thirty, forty, or fifty years, those gay and lesbian believers who are washed in the waters of baptism and waiting for the resurrection of the dead will be those who are washed and still waiting, still persevering in the hope of eternal life (p. 338).