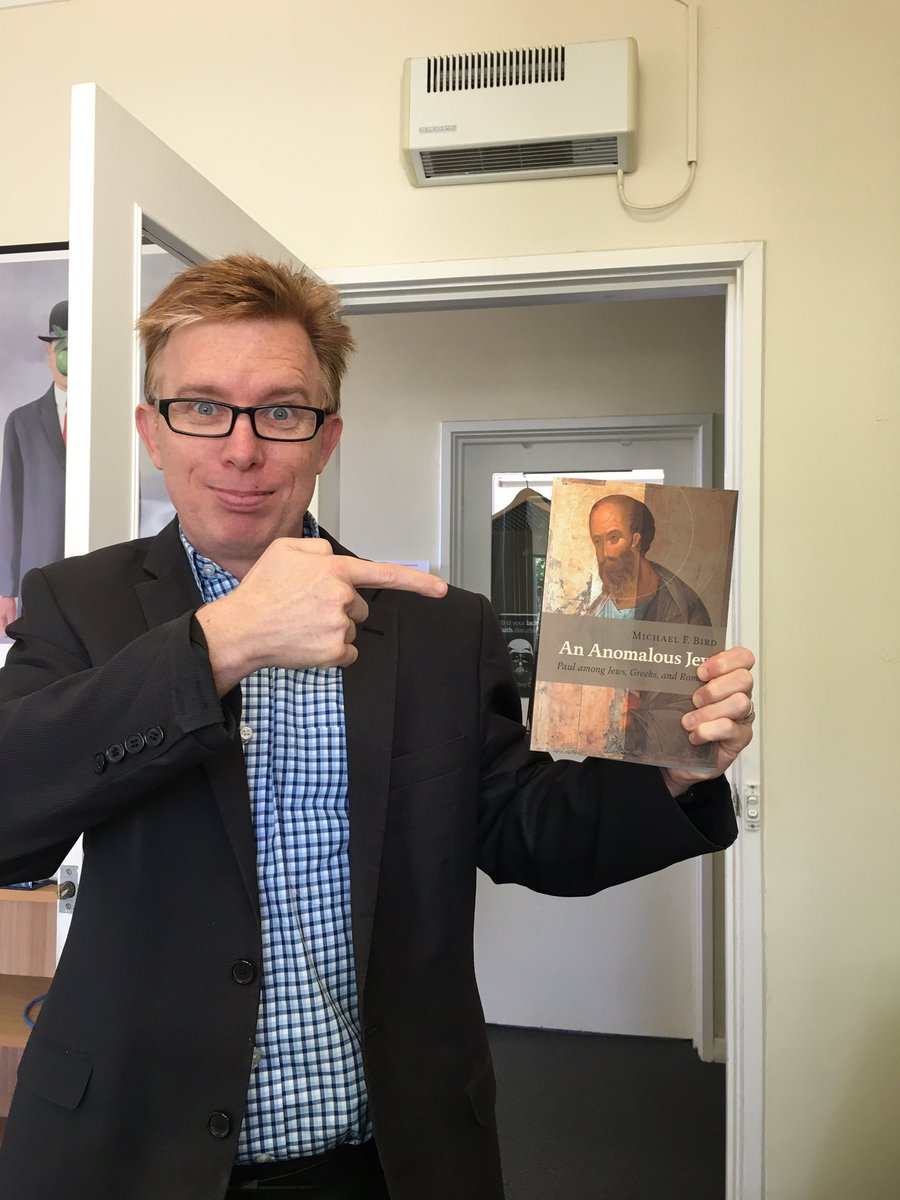 My new book, An Anomalous Jew: Paul among Jews, Greeks, and Romans (Eerdmans) is now out and available for purchase! Only $16.66!
Let me explain why I think this book will interest folks into Pauline studies:
The introduction gives a fresh overview of discussions in scholarship about how Paul was Jewish, with a review ranging from Markus Barth to Francis Watson. Then, in Salvation in Paul's Judaism I discuss how continuous and discontinuous Paul's soteriology was with Judaism; or how I came to a post-NPP perspective. In Paul, Apostle to the Diaspora I dare to ask whether Paul saw himself as an apostle to Jews and Gentiles or just to Gentiles. In a chapter entitled An Invasive Story I argue that the "Apocalyptic Paul" is not very apocalyptic, but is really a Barthian theological enterprise that makes aggravated and needless claims about discontinuity. In The Incident at Antioch I try to show that on Gal 2.11-14 the NPP folks are wrong and the Paul within Judaism school is basically right. Finally, in The Apostle Paul and the Roman Empire, I try to walk a fine line between N.T. Wright and John Barclay about Paul's posture vis-a-vis the Roman empire, though I tend to side with Wright more closely in the end.
Oh, and here are some blurbs:
"Michael Bird argues persuasively that Paul did not cease to be a Jew when he came Christian – and yet his previous Jewish convictions were shaken to the core and transformed. Paul remained a Jew, but he became an anomaly to his Jewish contemporaries."
Francis Watson, Durham University.
"This is vintage Bird, with a noticeable tinge of N.T. Wright thrown in as well. In this book, we find historically informed, strong readings of the Pauline texts a deep awareness fo the scholarly debates and positions on Paul and first-century Judaism, and overall a substantive and important contribution to situating Paul in his first-century context."
Josh Jipp, Trinity Evangelical Divinity School.
Even though contextualizing Paul is necessary in order to understand him, Bird argues that Paul nevertheless defies categorization. He was a maverick apostle, an inimitable thinker, and an anomalous Jew. Bird cogently sets Paul within his world, not to domesticate him, but to draw out his peculiarity. This is engaging reading, peppered with fresh insight into the historical Paul."
Nijay Gupta, George Fox Evangelical Seminary.
Let me say again, only $16.66, that's less than two movie tickets, and it stays on your shelf for life!