For those who purchased my debut novel Iskandar – all four of you – I have another novel coming out fairly soon called The Divinity School.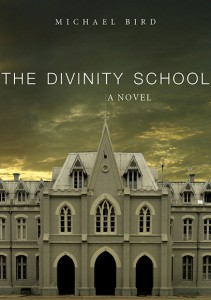 A Widower Catholic priest tries to reconcile with his gay daughter.
A Rabbi confronts his abusive son-in-law
A Muslim professor tries to stop a young girl from joining ISIS
and
An Episcopalian minister encounters naked nuns and Lutheran-Rastafarians
The Divinity School is a novel that follows the lives of four of faculty members at an interfaith studies centre at the fictitious Hamilton University. The story touches on the themes of grief, the complexity of parental relationships, dealing with one's past, revenge, the seduction of Islamic extremism, and the complexity of religious freedom in a post-Obergefell world. In brief, the West Wing goes to Seminary.