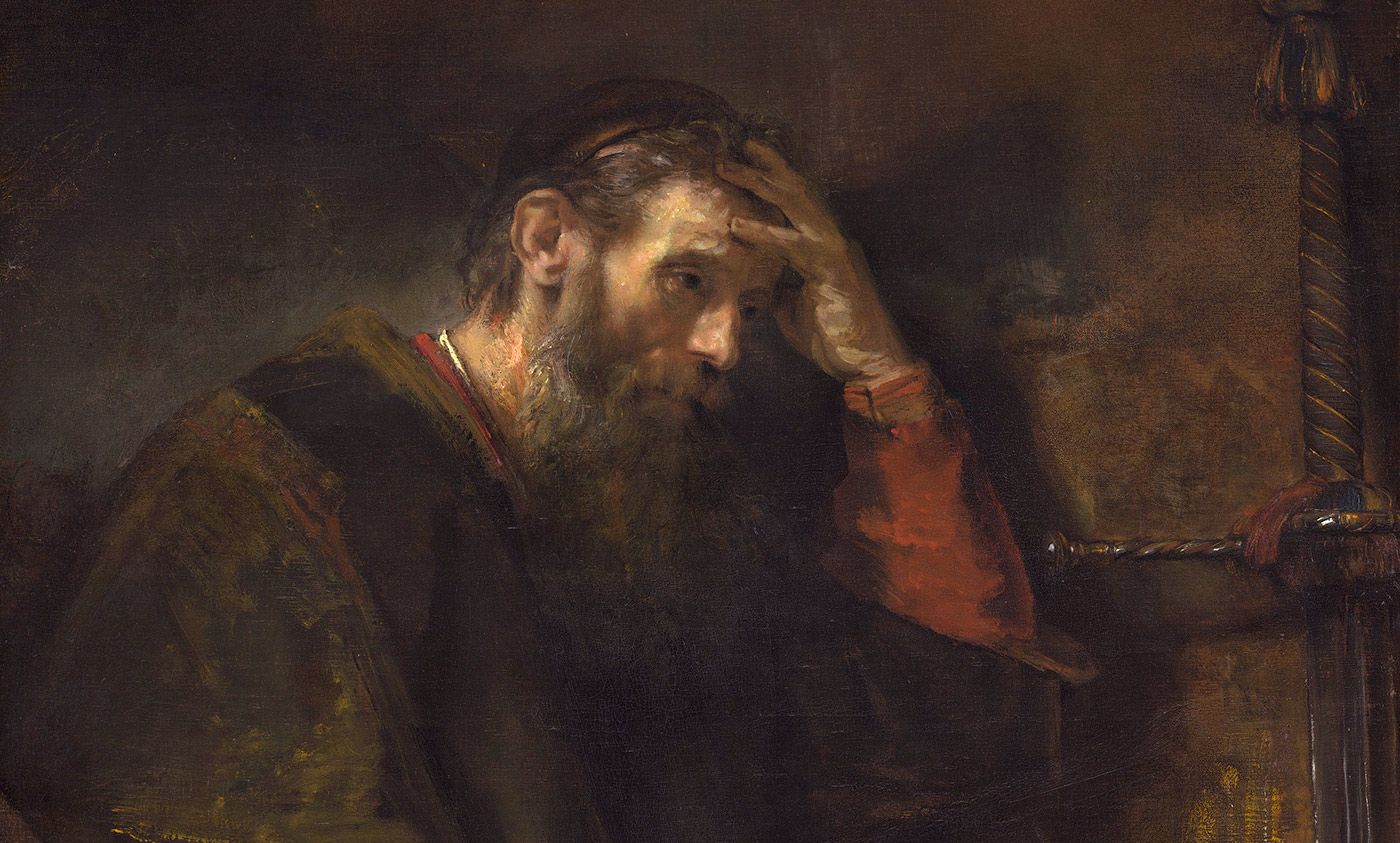 Orthodox Theologian David Bentley Hart has an article at Aeon on Everything You Know About the Gospel of Paul is Likely Wrong.
After reading the article I was tempted to go all millennial by uttering the words, "I can't even …"
Hart pushes the Torrancian (and Doug Campbell) line that the Latin west has for too long (mis)-read Paul through the lens of Augustine's notion of original guilt and focused on Latin categories of forensic guilt and innocence as the root of humanity's problem. According to Hart:
Paul's actual teachings, however, as taken directly from the Greek of his letters, emphasise neither original guilt nor imputed righteousness (he believed in neither), but rather the overthrow of bad angels. A certain long history of misreadings – especially of the Letter to the Romans – has created an impression of Paul's theological concerns so entirely alien to his conceptual world that the real Paul occupies scarcely any place at all in Christian memory. It is true that he addresses issues of 'righteousness' or 'justice', and asserts that this is available to us only through the virtue of pistis– 'faith' or 'trust' or even 'fidelity'. But for Paul, pistis largely consists in works of obedience to God and love of others. The only erga, 'works', which he is anxious to claim make no contribution to personal sanctity, are certain 'ritual observances' of the Law of Moses, such as circumcision or kosher dietary laws. This, though, means that the separation between Jews and gentiles has been annulled in Christ, opening salvation to all peoples; it does not mean (as Paul fears some might imagine) that God has abandoned his covenant with Israel.
Look, much of this is correct, but even James Dunn would no longer say that erga nomou (works of the Torah) refers to Jewish boundary markers or ritual observances, but refers to the whole Torah with its commands and obligations. Plus, the fact is that one need only read Rom 8.1 and 2 Corinthians 3 to see that forensic categories cannot be erased from Paul even if they are not the central or controlling motifs as Latin and Reformed traditions have supposed.
He adds:
Questions of law and righteousness, however, are secondary concerns. The essence of Paul's theology is something far stranger, and unfolds on a far vaster scale. For Paul, the present world-age is rapidly passing, while another world-age differing from the former in every dimension – heavenly or terrestrial, spiritual or physical – is already dawning. The story of salvation concerns the entire cosmos; and it is a story of invasion, conquest, spoliation and triumph. For Paul, the cosmos has been enslaved to death, both by our sin and by the malign governance of those 'angelic' or 'daemonian' agencies who reign over the earth from the heavens, and who hold spirits in thrall below the earth. These angelic beings, these Archons, whom Paul calls Thrones and Powers and Dominations and Spiritual Forces of Evil in the High Places, are the gods of the nations. In the Letter to the Galatians, he even hints that the angel of the Lord who rules over Israel might be one of their number. Whether fallen, or mutinous, or merely incompetent, these beings stand intractably between us and God. But Christ has conquered them all.
This is perhaps closer to the mark (see Loren Stuckenbruck on traditions of fallen angels) but it should not be pushed into a false dichotomy: cosmic vs. individual, or Jesus' death as cosmic victory vs. Jesus' death as substitutionary atonement.
I should add that I've been slowly reading through Hart's NT translation, and in some places it quite an elegant read (esp. on Hebrews and Letters of John), and some places incredibly frustrating (like his translating Mark's historical present as a literal present and calling John the Seer's "lamb" the "suckling lamb). He makes an interesting conjecture in Mk 10.24 that camelos "camel" might actually be camilos "rope" which would make for greater symmetry in the analogy. On the whole it feels like an LCL translation combined with an interlinear. See also Wes Hill's review.