The life of a Christian is much more than following a list of behavioral requirements. A lot of the time it is a matter of resting in God. The providence of the Lord is a multi-faceted thing. The Lord takes care of His little ones, even when times are bleak. This doesn't always mean that He resolves the situation in our favor. But it does mean that His comfort and love are there in the difficult times. And it means also that at the end of things He will deal justly with everyone.
Consider the story of the lost lamb, which Jesus tells in Matthew 18. "If a man owns a hundred sheep, and one of them wanders away, will he not leave the ninety-nine on the hills and go to look for the one that wandered off? And if he finds it, truly I tell you, he is happier about that one sheep than about the ninety-nine that did not wander off. In the same way your Father in heaven is not willing that any of these little ones should perish."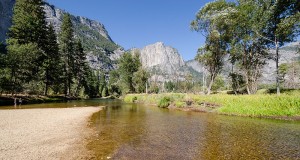 When I was a kid I had a picture Bible of Jesus comforting the children. I used to read that Bible for hours, imagining myself resting in Jesus's arms when times were tough. Today I still sometimes imagine myself in that picture, casting my cares on my Lord in difficult times. But much of the time I neglect to come to Him with my troubles. The main communications pipeline he's given me – petitionary prayer – is a medium that I all too infrequently use. Sure, I throw foxhole prayers up there regularly. But relationships take time and communication, and casting my cares upon the Lord is a difficult thing when I haven't taken the time to establish a relationship with Him. The same goes for many of us, I think. Rest and comfort are available, even in the middle of life's stresses. But to obtain that rest and comfort we need to prep the ground, as it were, by making time for a vital relationship with the Lord.
My smartphone is one obstacle that I have struggled with in my efforts to build my prayer life. It's a never-ending distraction. There are an unbelievable number of things that I can do through my smartphone – check texts and email, look up random facts on the internet, listen to music, read books. Sometimes when I don't do one of these things for a while I get anxious. I can feel the anxiety building up within me if I haven't checked my texts or email in the last thirty minutes. This need for constant smartphone stimulation, which I and many others suffer from, is a serious impediment to my ability to rest and talk to God. A prayer-based relationship with God takes time and solitude. And at least in my own life, I've concluded that it's incompatible with my smartphone addiction. Currently I'm experimenting with a plan for cutting back on my smartphone usage for the sake of my prayer and devotional life. This week I'm not allowing myself to check my smartphone for anything until I have spent at least ten minutes in prayer each day. If I can make time for that prayer session first thing in the morning, so much the better – at least it forces me to prioritize the thing that matters most to me in my day-to-day life.
As a Christian, I believe that God is living and active. And God desires that I rest in Him, especially when times get tough in life. But in order to make time for that rest, it is imperative that I build the relationship with God first. Just as my ability to confide in a friend or mentor must be preceded by relationship-building time, so also my ability to rest in God must be preceded by prayer-prioritizing time. The rest can't usually happen without the relationship.