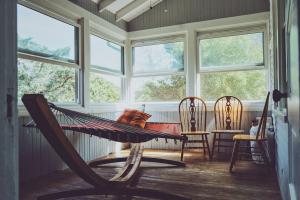 The part of me that most resists rest and mindfulness is actually my mind, my word-making and scene-shaping mind. It is so hard to shut down the churning and processing.
For the last few weeks, we cultivated space as a family for a Sabbath rest. Tyipcally on a Saturday, we surrender our productivity and commit to things that have no outcome.
Yes, it is as beautiful as it sounds.
Each Saturday so far had unique character and nuances. A few Sabbaths were spent napping or walking. A few were spent simply sitting and enjoying time together. Every Sabbath ended with a beautiful meal, one candle on the table and our stomachs in full delight.
The Poetry of Rest
The most recent Sabbath, however, I decided to focus on quieting my mind. After rising later in the morning, I sat down in my favorite chair with three particular books of poetry. Little did I know, these wordsmiths would bring more than just beauty. They helped me to remain rested for the entire day, using only their words.
My hope in sharing them with you is to pass on the simple gift I was given.
Padraig O'Tuama, Deoraiocht (Exile)
I had met Padraig at the Festival of Faith and Writing in April, where I picked up his book Readings From the Book of Exile. In his workshop, Padraig spoke of his love of language and the fiber of his poetry mirrors that passion.
The benefit of poetry is that is causes us to slow down and read carefully. Padraig uses common language in new ways, so that well known stories shift shape as we read. The poem Deoraiocht (the Irish word for "exile," but carries the implication "to be in a state of tears") takes the story of Adam and Eve and seamlessly moves from the past into the present. The transition point of the poem, from the past to the present, gives life to the Adam and Eve narrative here and now:
They came from nothing
so the nothing came with them.
Their chaos lay open
and their chaos played with them.
The key question is this: if we rest in a playful understanding of chaos and brokenness, rather than a militant one, what does that do to our present realities? For Padraig, that question ends with both fearful hiding and faithful presence. What about you?
Ranier Maria Rilke, The Book of A Monastic Life, I, 2.
The poetry found in Rilke's Book of Hours is deeply spiritual in that it reconnects the spirit to body, mind, and of course the soul. In their preface, translators Joanna Macy and Anita Burrows comment that Rilke
"…never lost his conviction in the utter reality of the world, or in our human capacity to redeem it through that act of transforming attention, which is naming (things) – or love." (33, parenthesis mine)
There is no greater sharpener of "transforming attention" than poetry, so when I read the following from The Book of a Monastic life, my only response was to pause and breathe:
I live my life in widening circles
that reach out across the world.
I may not complete this last one
but I give myself to it.

I circle around God, around the primordial tower.
I've been circling for thousands of years
and I still don't know: am I a falcon,
a storm, or a great song?
We hear the self-awareness and determination of the first stanza. Our minds move to the identity quest of the second stanza. In both, see my own story reflected in the images. What are my "widening circles"? Who am I as I circle the creative and mysterious God? Will I ever know? Is that really okay?
 Wendell Berry, Sabbath Poems, IV.
 If you have read my writing before, you won't be surprised about my philosophical "man-crush" on Wendell Berry. While his novels and essays are luminous and challenging, his poetry is often overlooked. Berry has committed over his life to write a new poem every Sabbath. These poems are collected in a few different volumes but my favorite is A Timbered Choir. 
In fact, I have only read four poems in the entire book because the fourth poem consistently captures my attention and imagination. In it, Berry writes about his Sabbath intention:
I leave labor and load,
Take up a different story.
I keep an inventory
Of wonders and of uncommercial goods.
My wife and I made a commitment years ago to collect "experiences, not things." The reading of poetry, much like the celebration of Sabbath, is an experience. It is a moment of collecting, as Berry puts it, "uncommercial goods." Sabbath is not sexy, nor is it productive.
The true gift of Sabbath is time. Time is a benefit that escapes marketing and critical review. Yet this kind of time is the gift we all want more than anything else.
My hope is that you find the energy and spend the currency to enter a Sabbath of you own. My hope is that you find poetry that causes you to read slowly, think longer, and assess what kind of goods you are collecting.
As you enter that kind of rest, may you find words that rest your mind and help you enter a quiet space with God. May you find the gift of deep, unproductive time with God – the primordial tower that centers our circling and brings us back from exile.
(Photo by Ostap Senyuk on Unsplash)