Ok, so that was a wild title. It's just a reading list. But the title will make sense in a second.
I don't know about you, but reading other people's reading lists is extremely helpful.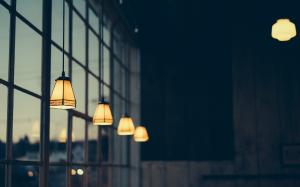 Perhaps it is our desire to know what's going on in other people's lives. It may be to mine the lived resources of others to find new or interesting books. Or it could be our general trend towards lists and "listicles" that intrigues us.
What I know is that this is the season of reading lists. So I thought I'd add a list to the chorus.
Below I'm listing three things that I'm currently reading. I'm also including why I believe these pieces of reading are helpful or challenging.
2 Samuel
While I realize listing a book of the Bible is unorthodox for a reading list, this one has a specific reason. In the course of time, I try to read through a book of the Bible very slowly. It may be a chapter or pericope at a time, but the point is to read with respect to the structure of the stories and how they fit together.
It is important to know that the format of our English Bibles is relatively new. The chapter & verse divisions didn't appear until the 17th century, so the way we read the Scriptures today is vastly different from the way they were read prior to the structural change. You probably know that already.
However, it is also important to note that the way the Scriptures were written also predated the structural changes. Put in simpler terms:
The writers of the Bible didn't write so that their content fit chapter and verse divisions.
They wrote whole cloth; big stories filled with images and assumptions that fit their readers at the time. The work of reading through a book like 2 Samuel is indeed that – work. Reading slowly is necessary to make sense of the larger narrative themes, such as the troubling parallels between the David & Bathsheeba story and the David & Abishag story.
The challenge of reading through the Hebrew history books is that if the goal is to try and reconcile everything to a particular image of God, you may be frustrated. It is important to realize the goal (explicit or implicit) of the book. I'll leave that up to you.
Aside from the cumbersome subtitle (where do you put the comma, anyway?) this book is such a help to anyone who has struggled with reading Revelation well. Gorman's scholarship, pastoral sensibilities, and gift for making sense of apocalyptic imagery are all on display in this short book.
Gorman wastes no time presenting the central point of Revelation. Instead of a roadmap for the end of the world, Gorman says that the point of Revelation is to focus on God's restoration of creation through Jesus.
In turn the book is also a commentary on the weakness of "civil religion," which has surrendered its revolutionary character for the sake of sharing space with power (I.e. Caesar, Rome, or "Babylon").
Michael Gorman breaks down the major sections of Revelation and engages the significant amount of Old Testament allusions in a way that anyone can access the content. The end of each chapter includes summary points and reflection questions useful for a group discussion in any context.
The reason I decided to read this book is that Revelation is a frequent source of questions in conversations about the Scriptures. Also since living in America is often an experiment in what civil religion can do, the insights of Revelation appear extremely relevant.
Yes, that David Lynch. Of Twin Peaks fame.
Truth be told, I've already finished this short and punchy read. Lynch masterfully weaves together his work as a filmmaker and the insights gained from transcendental meditation. Our opinions about transcendental meditation aside, the point Lynch makes is that there is a part of us that is more than capable to do the creative work ahead of us. The problem is that we rarely connect with that piece.
Reading this book ties into some thinking I've done recently on the intersection of creativity and spiritual formation.
Namely, when Lynch talks about meditation and connecting with our true selves I see the language of being "made in the image of God" (Gen. 1) and the fact that "in him we live, move and have our being." (Acts 17)
The reason this book is so helpful is because Lynch does not mince words. He talks about the value of a "setup" – a place that is set aside for creative work so that when an idea strikes, you can bring it to life. Lynch also talks about the personal – I would suggest "soul" – implications of creativity, criticism, and failure. His honesty and transparency are refreshing, especially for someone who has had so much success. Ultimately, whether you are a Zen Buddhist or a follower of Jesus there is one thing consistent in the creative life.
The greatest obstacle to creative work isn't skill, time, or resources. The greatest obstacle is whether or not you honestly know yourself.
I hope these books are helpful to you in whatever work you're doing in the world. Feel free to comment with the readings that are stirring you these days. Peace.
(Photo by Robert Haverly on Unsplash)