(Guest post by Clergy Project member "Stan Bennett"– Stan is still an active minister who is actively looking for a way out of the pulpit.)
On Sunday morning, I preach to several audiences at the same time in the same sanctuary, two of which I'll describe here.
First, there are those who see religion as a means of power and influence. They're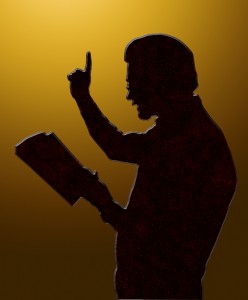 longtime members and speak of the years they've attended as if they're giving a resume. They'll refer to family members who also attend or once attended when they were alive as if they're showing off a pedigree. They attend church because it's good for business contacts, which a lot of people do, but these particular persons also focus on controlling their aging turf at the church: kitchen utensils, pictures on the wall, finance, etc. They also try to control people or at least cause chaos so no one else can accomplish anything. They bribe the minister with hospitality and favors until they feel he's no longer serving their purposes, and then they'll switch to hassling the minister until he leaves—sometimes they can dig up or fabricate some dirt so he can't work anywhere else.
I wonder why these people bother with church. Why do they expend such effort sniping, wounding, conniving, gossiping, threatening, and griping? They're not searching for spiritual insight. They have no loyalty to the deity they claim to worship. They do not value the code they force others to live by. Why bother to sit through a few songs and a sermon they ignore?
I've tried to reason with them, exercising patience, gentleness, and a sense of humor that had just a little too much sarcasm at times. I've confronted them in angry contests of will. I've wanted to ignore them but they usually contribute a lot of money which buys them a certain amount of control. I wish it weren't so, but it's a fact.
Because of them I spend too much effort focusing on political schemes just to accomplish a little good. They divert my focus, causing me to expend more effort on keeping my job rather than doing it.
Then there's another group who are quite vulnerable. Often they're in pain from marital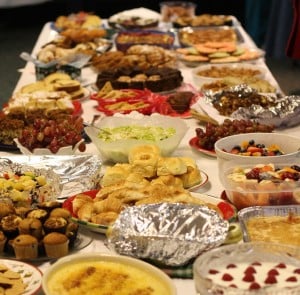 crisis, illness, job loss, abuse, children in trouble, etc. They attended church as kids but had little use for it as they got older until life got hard and they had no other resources to turn to. So they come and participate in the rituals, listen to the sermons, and attend the potlucks. I'll give them a lot of attention and they'll be profoundly grateful. Then they get better and go back to their lives, or they grow unhappy with me and the church because their problems aren't solved, and so they move on to try something else.
Together, the two groups take up most of my time and energy. The first one pisses me off and the second one breaks my heart.
I hasten to say there are good and sincere people in church who are doing their best to live honorably. But the actions of these two groups suggest that they don't really believe in God. God is simply their tool to make themselves feel better or to get what they want (or need). One gets my sympathy, the other my contempt, but they both suffer from a pathology which the church feeds but rarely heals.
And both of them serve as a powerful witness that confirms my agnosticism.
---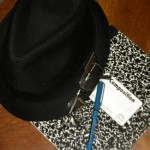 "Stan Bennett" has been a practicing minister for over thirty years. Last year gave up on god and religion but must hide his thoughts in order to continue to make a living to support his family. He is currently looking for other employment. He writes a blog called "A Preacher Man's Secrets" which can be found at preachermansecrets.blogspot.com.