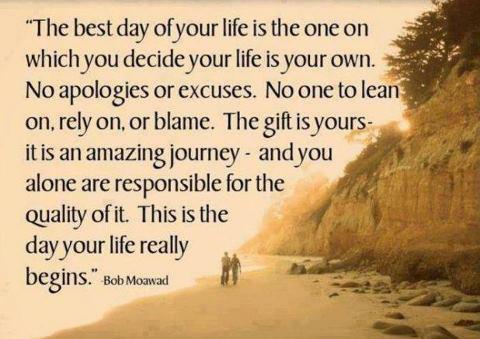 Purpose. Seeking God's will for your life, aka your purpose, is a core element of most religions. From childhood, we're taught that the path we must walk is given to us by God. Even the skills and abilities that we have are not our own, but given by God to do God's 'good and perfect will'.
Thousands of 'finding your purpose' books line the shelves of bookstores, but none as popular as The Purpose Driven Life by mega-church pastor, Rick Warren. Warren's book "has been on the New York Times Best Seller list for advice books for one of the longest periods in history, while also topping the Wall Street Journal best seller charts as well as Publishers Weekly charts with over 30 million copies sold by 2007…and is the second most-translated book in the world, after the Bible."
I think it's safe to say that Warren is as an expert on the subject. So what does Pastor Warren say about purpose?
"Knowing your purpose prepares you for eternity."
Purpose Driven Principle #1: Our purpose is simply to prepare for the afterlife.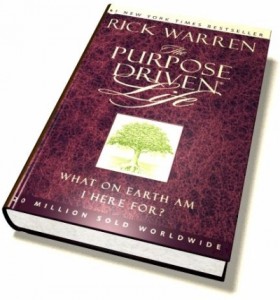 "God was thinking of you long before you ever thought about him. His purpose for your life predates your conception. He planned it before you existed, without your input! You may choose your career, your spouse, your hobbies, and many other parts of your life, but you don't get to choose your purpose." (Emphasis mine)
Purpose Driven Principle #2: Our purpose was set by God, without our input, before we were born. We don't get a choice in the matter. What God wants is the only factor. (Doesn't sound like free-will to me!)
"Without God, life has no purpose, and without purpose, life has no meaning. Without meaning, life has no significance or hope."
Purpose Driven Principle #3: This is one pretty blatant. No God = No Purpose. If we have no purpose then life has no meaning, no significance, or hope.
I could add quote after quote, but they all point to this: If you don't hold to a belief in God, then you can't have a purpose in life. All you can look forward to is a meaningless, insignificant, hopeless existence. Well, I call bulls&*#@!
Finding, developing, and living your life's purpose has nothing to do with God! Contrary to what religion taught us, we are the only one's who can discover the driving passion of our lives.
Purpose is Like a Tennis Ball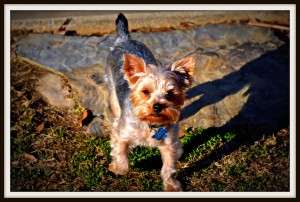 I have the cutest little Yorkie on the planet. Nicky is your typical little dog…he suffers from D.A.D.D. (Doggie Attention Deficit Disorder) also known as 'Squirrel!' When we go outside to play, every tiny thing distracts him. He runs to chase a butterfly, then a pretty flower grabs his attention, then a squirrel darts across his path, and on, and on, and on.
Until…I pull out his tennis ball. At that moment, everything vanishes except that tennis ball. His attention is laser-focused on the ball flying through the air, chasing the ball, brining it back to me, and repeating the process. I get tired before he is ever ready to stop chasing that ball! Even when we go inside and I put the ball away, he'll hover around the drawer hoping that his tennis ball will magically jump out.
Think about how empowering it is to discover that 'thing' that draws our attention into laser-focused pursuit, fueled by a passion that ignores everything, and a determination to keep going. But it's not easy to learn how to find our purpose after being directed by our deity of choice for so many years.
I don't claim to have all the answers, but I can share with you what has helped me redefine my life. The 7 steps are actually divided into two groups- how and why.
The How

Look at your strengths.

What am I good at?

What do other people say I do well?

What skill or ability have I attributed to a deity?

Don't settle.

Butterflies, flowers, and squirrels are no substitute for a tennis ball.
What things, even though you like them, don't hold your attention?

Try!

Action is not optional.
Don't be afraid to try something, anything.

Ask yourself:

What do I care about?
What is that 'thing' that I will always chase after no matter what I'm doing?
What would I do if I couldn't fail?
The Why
Focus– Your purpose guides your decisions, actions, and where you invest your time.
Fun– Doing what you love is a blast!
Opportunity– Discovering your purpose opens up a world of opportunity.
Passion– Clarifying your purpose unlocks the passion that propels your forward in life.
Lasting change doesn't start at the top—it begins when everyday people, acting together, discover their purpose. When we stop looking for something or someone else to define us, that's when we take the first step to making a better world.
I spent decades of my life being told who I was supposed to be and what I was supposed to do with my life. Even when I left religion, I felt lost. I'd invested my life in fulfilling God's divine purpose. I had no idea what my life 'looked like' without God. So, I looked at people around me and tried to live their purpose. It seemed that being a nonbeliever meant being an activist or debater. But that's not me. My strengths are not in those areas at all! With that realization, I set out to discover who I am and what motivates me. to It took a lot of work to find my tennis ball, but it was worth it.
How to Start
When I was a kid, we used to play Mother May I for hours. I don't think I ever asked 'Mother' to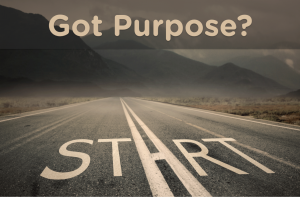 take baby-steps. In my young mind, taking baby-steps guaranteed that I wouldn't win! But that's not true for finding your true purpose. One tiny, baby-step forward is still moving forward. That's how it starts and before you know it, you're there.
So what about you? Are you doing what you love, what energizes you, and gives you deep fulfillment? If not, what are you waiting for?
(Portions of this article were inspired by Drew Houston.)