Josh Duggar made the headlines last week when he confessed on Facebook that he had 'acted inexcusably for which I'm sorry and deeply regret'. Since this post, we have learned that his inexcusable actions were the sexual molestation of several prepubescent girls. The story has since swept the globe placing Duggar in the headlines of news articles, shows, blogs, and social media posts. With so much coverage, I felt that the situation would receive enough attention without my input. But I couldn't shake the deep sorrow that I felt (and feel) for his victims, and the outrage at the way some Christians are ignoring the victims and excusing Duggar's behavior. Five precious children fell victim to abuse, yet very few are speaking up for them. This is why I can't remain silent.
While I have not experienced the devastation of my child being abused, I have seen the results firsthand. During my years as a pastor, one of my roles was to offer pastoral counseling to members of my congregation. Each situation was unique and many were heartbreaking; however, one situation will remain with me till the end of my life.
I received a call from an elderly parishioner one summer day many years ago. She asked me to come by for a visit, which happened often. I'd spent many hours at her home over the years and didn't think anything of her invitation. .As I walked into her home, I could sense that something wasn't quite right. Her usual cheerful, bright demeanor was replaced with deep sadness and grief. It felt as if the light in the room was slowly being extinguished. There, in her living room, she opened her mouth to speak, but tears began to stream down her face instead. Once she composed herself, she told me about her recent discovery that her 6-year-old granddaughter had been sexually molested by her 13-year-old cousin. Pastors are taught to remaining calm and in control, but that 'skill' couldn't keep me from weeping as I sat with this broken-hearted grandmother. I was horrified then and I'm horrified now.
Toxic Systems that Allow for Systematic Abuse
While it is very true that a large number of Christians are 'circling the wagons' in deplorable ways, others are honestly discussing the situation. Erin Wathen is one such person. In an article on her blog, Irreverin, she addresses the 'toxic systems that allow for–and even condone–systematic abuse'.
"Conservatism in belief does not always amount to abusive behavior. But when conservative beliefs (the Duggars are part of the Quiverfull movement) manifest in harmful, toxic systems that allow for–and even condone–systemic abuse, then you have fundamentalism. And it comes at a price. Most often, the price is human dignity. And most often, that price is paid by women.

At the heart of fundamentalism is fear: fear of being cast out for dissent; fear of an authority figure (always a man or group of men); and in many cases, fear of physical harm. This fear is held in place by a power structure that depends, ultimately, on silence.

Deadly, deafening silence.

And that's why we can now classify the Duggars, and their brand of faith, as not just conservative–but harmfully fundamentalist."
Sexual Molestation is NOT a Blessing in Disguise
Vyckie Garrison is not only a former Quiverful adherent, but a friend. Her passion is to openly expose the harmful effects of the extreme doctrine of fundamentalist religion. On May 23rd, she wrote an article for Alternet exposing the harmful doctrines that 'set [the]…family up for the Josh Duggar molestation scandal'.
"JimBob and Michelle Duggar live in a fantasy world of their own making, and they believe that, just like in the fairy tales, they all will live happily ever after. While confessing to not being a perfect family, and admitting their family faces challenges and struggles every day, the Duggars are convinced "that dark and difficult time caused [the family] to seek God like never before," which in their minds, means the molestation really wasn't so bad, and in fact, has turned out to be a kind of blessing in disguise since each one of them "drew closer to God," as a result of "something so terrible."

According to the "eternally happy ending" story which the Duggars are telling themselves, the little girls whom Josh allegedly groped and fondled are not victims or even survivors of sexual abuse, but are instead equated with the "highly favored" Old Testament Joseph whose brothers sold him into slavery: What Satan meant for evil, God used for good.

Suffering in this life is insignificant – even trifling – compared to the faith-strengthening and soul-saving purpose of trials which will be richly rewarded with eternal life in Heaven … so praise the f*cking Lord for whatever misery He sends to you and your children.

The Duggar delusion is so deeply ingrained that even in the midst of this horrifying revelation, JimBob and Michelle are hoping that the onlooking world will be inspired by their family's witness: "We hope somehow the story of our journey — the good times and the difficult times — cause you to see the kindness of God and learn that He can bring you through anything."

Um … no, JimBob and Michelle, I don't see the kindness of God. All I see is the most twisted and insidious spiritual abuse which minimizes, rationalizes, and even glorifies the sexual assault of children."
Quoting such a large amount of another author's text isn't my normal practice, but Vyckie's words should not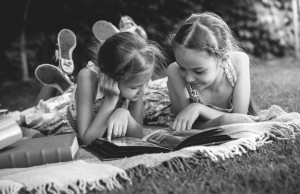 be shortened. I grew up in a fundamentalist home that professed similar beliefs held by the Duggars. My parents have long since passed, so I can't say what their response would have been to this situation. But I can raise my voice and speak up. This was NOT a blessing in disguise. They should NOT 'count it all joy' (James 1:2-4) or even entertain the thought that god causes all things to work together for their good. (Romans 8:28) They have been wronged and minimizing the situation or remaining silent heaps more harm on them and all sexual abuse victims!
Sexual Abuse of Children is the Cancer that Lives and Walks Among Us
In the wake of the Jerry Sandusky/Penn State scandal, Sportscaster Dale Hansen made the following statements to a local ABC news affiliate:
"Sexual abuse of our children is the cancer that lives and walks among us, but a cancer survivor wears their ribbon proudly and we all stand to cheer as they walk by in their annual parade.

But who stands to cheer for the victim of a sexual assault? And much like cancer, we all know a victim.

It might be a child in your family… a cousin or a brother… the kid on the corner… a kid in your class."
The National Center for Victims of Crime reports that 1 in 5 girls is a victim of sexual abuse. Unfortunately, Hansen is right. We do know victims. They are all around us suffering in silence–just like these five victims.
As I stated at the beginning of this article, I'm not lumping every Christian into the Duggar's camp, but I will speak out against the toxic, fundamentalist teachings that create a fertile ground for abuse. And I will speak up for those who are either forced into silence or taught that what has happened is a blessing in disguise.
Building relationships with rational, compassionate believers in order to find solutions for humanity's problems. We may disagree on some things, like religion, but there is common ground on many things. This situation is one of those problems and I stand with Erin Wathen, Mark Sandlin, Rachel Held Evans, and many others who are decrying the way the victims have been ignored.
Victims of sexual crimes need our voices, they need our support, and they need us. If you'd like to help, consider making a donation or volunteering with an organization committed to helping victims of abuse.
SEXUAL ABUSE–
RAINN: Rape, Abuse, and Incest National Network
The Children's Assesment Center Foundation
National Children's Advocacy Center
RELIGIOUS ABUSE–