By Amanda E. Parnell, D.Div, CPE, MBA, M.Ed.
Many health-care professionals in medical, mental, and emotional fields understand the necessity of self-care. It is a concept that tends to evade individuals who do not work in health care, however, and the reality is that even if they are aware of the need for self-care, those who need it the most are often the ones who have the least opportunity to engage in practices of self-care.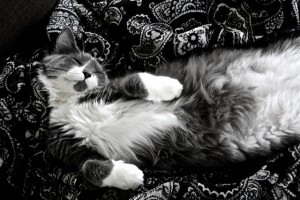 So, if self-care is important, what is it exactly, and what can it look like? It includes any intentional actions taken to care for one's physical, mental, and emotional health. Good self-care is a challenge for many people, and it can be especially challenging for survivors of the kind of emotional abuse that can be present in the environment of organized religion. As we work toward a deeper sense of healing and self-acceptance, self-care is vital in maintaining a positive outlook amidst incredible struggles.
When we talk to counselors or even medical providers, self-care can sound impossible, or more like a chore than anything. We hear "Take care of yourself," and can almost feel ourselves retort with cynicism, "How, and when?" While I was doing research into this subject, most of the information I received was: "Make sure you're eating good, nutritional food, drinking lots of water, getting thirty minutes of exercise five times a week, sleeping seven to ten hours, journaling, and seeking care from medical and mental health providers if necessary." It sounded so bleak, not motivational at all. These expectations seemed almost impossible, and this was definitely not something I wanted to get involved in—and as a chaplain, I was told this was a requirement. It made challenges feel more like an incurable disease than intense life circumstances.
When I think of self-care, I want to think of things that I really love to do, and of ways that I can have fun and be kind, while also working through some of the most challenging moments of my life. One of my favorite classes I took while working toward being a chaplain was in self-care. One of the homework assignments we were given was to take ten minutes and use our imaginations to plan a week's vacation with limited resources, and a month's vacation with unlimited resources. It was fun! And that's the key to self-care: it needs to be fun.
When we are in the middle of trauma, loss, grief, fear, etc., it is so hard to remember to not only change our clothes or brush our teeth, but to also do things we love. In these times, nothing may feel very fun. What can self-care look like when we barely have the energy to pull ourselves out of bed? Truthfully, when I was first grasping this concept, I didn't have an answer. Then I found myself struggling with seemingly insurmountable personal trauma related to a family issue. I was at a loss. I knew I was sinking in a downward spiral of anxiety-driven depression, and I also knew that I was of no help to myself or others if I simply decided to get lost on the couch in a blanket cave. I did something that was not unusual for me, which is to watch TED Talks. I do this when I am starving for inspiration. (If you have never watched a TED Talk, there are thousands of them listed here, and no matter what you watch, you will not be disappointed!)
One of my favorite TED Talk speakers is a video game designer named Jane McGonigal. She thinks that video games hold the key to solving real world challenges, if we can tap into the amazing resources that gamers have: Blissful Productivity, Strong Social Fabrics, Urgent Optimism, and developing Epic Meaning. So when McGonigal found herself facing her own life-threatening struggles, she decided to develop one of the best resources for self-care ever: a game!
Decades of research show that when we face tough challenges in a game, we are able to tackle them with more motivation and creativity than we do when we face tough challenges in real life. So McGonigal took her own circumstances and decided to make a game out of the situation. She later took her "real life" game and created an online gaming experience called SuperBetter. In her own words, "SuperBetter increases resilience—the ability to stay strong, motivated and optimistic even in the face of difficult obstacles." According to McGonigal, playing for just ten minutes a day can increase one's outlook and create opportunities to find creative solutions to exceedingly difficult challenges.
SuperBetter is a creative means to work toward self-care. And when I played it, I could see why it was such an amazing resource for all of us who know that self-care is important but don't necessarily know how to tap into its magic. The Power-Ups are my favorite part of the game. These include things like brushing your teeth with your nondominant hand, walking around the block and acting as though you are a great explorer, or putting a spider outside instead of stepping on it when you find it in the bathroom.
Self-care does not have to be a chore. It does not have to take a great deal of time out of your day, and it can include things you can do when you feel like you can't even get out of bed or face the morning. I can't say what will work for everyone, but I appreciate this resource so much! It has given me a chance to work with those who have difficulty taking care of themselves in a much more inclusive way, and it also allows me to spend even just a few moments each day indulging in self-care that is fun and makes me smile.
I cannot tell you that the circumstances that have led you where you are today will change. But I know that self-care can help you cope with the struggles you face with a much more positive outlook. Maybe you can find your own way to make self-care a part of every day in a manner that is fun and exciting for you. No matter how you choose to engage in self-care, remember: Take Good Care of Yourself!