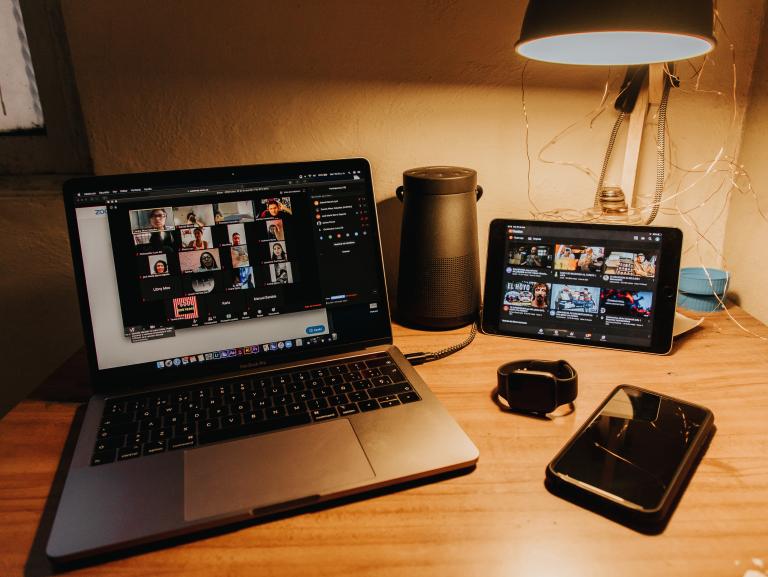 By Eric Wells —
---
Recovering from Religion is very excited to host a series of discussions we're calling RfRx Talks. In this series, we bring on mental health professionals and other guests to discuss advice for coping and hoping through doubt, trauma, and pain stemming from religion. It's designed to complement the RfR Support Groups and Helpline Community by focusing on topics often encountered by both groups.
The RfRx Talks are co-hosted by the Online Programming Coordinator, Amaia Perez, and the Support Group Director, Eric Wells, with new guests and topics featured every Monday evening at 7 PM Central Time.
The first hour is a topic discussion between guest(s) and hosts, followed by a Q&A session in which you can ask the guest some of your great questions. Following the Q&A, the lines are be opened and participants are able to hang out with the guest and host for a while.
Next Monday, June 22, Kayce Hodos will make a guest appearance to talk about adjusting to parenthood. This conversation will provide tips for managing the overwhelming demands of life with a newborn, setting boundaries with religious grandparents, and coping with postpartum depression and anxiety. Kayce Hodos is a licensed therapist with advanced training in loss, grief, and postpartum depression and anxiety.
The most recent RfRx Talk featured the host of Everone's Autonomous Podcast, Marie D'Elephant. The discussion focused on autonomy, boundaries, and consent, things many folks struggle with when coming out of religion. You can watch it here:
The RfRx Talks use Zoom as the virtual meeting platform and it is open to all of the Support Group members and Helpline volunteers. The meetings are open to the first 100 participants, so participants are encouraged to install the app or software and join the meeting early. Zoom can be used on PC, Mac, Linux, Android, iPhone by installing the app or program, and also via phone by dialing into a local number.
If you missed or are unable to attend the discussion a recording of the discussion and Q&A will be posted onto the Recovering from Religion YouTube channel. Subscribe to our YouTube channel at https://www.youtube.com/recoveringfromreligion
Find your nearest RfR Support Group: https://www.meetup.com/pro/recovering-from-religion/
Become a volunteer for RfR: https://www.recoveringfromreligion.org/volunteer