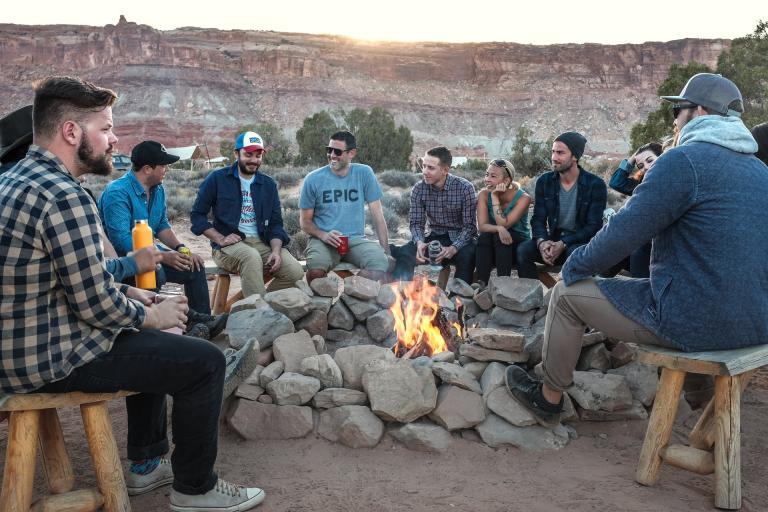 By Eric Wells —
---
Like so many groups and organizations recently, Recovering from Religion has had to figure out how to adapt and continue our mission in light of the global COVID-19 pandemic.
The RfR program impacted the most by the outbreak are the Support Groups. For a bit of context, the RfR Support Group program is exactly what it sounds like: in-person peer support for those who are struggling with doubts, pain, and trauma stemming from religion. Each group is facilitated by one or more volunteers trained to provide an empathetic ear and a safe space in which to have conversations and ask questions that are often not encouraged or welcome within typical religious settings and communities. These monthly in-person meetings can be a powerful catalyst for healing and hope to folks who have no other outlet to explore or share their doubt and pain.
But what do you do when gathering in groups becomes a safety hazard?
You meet virtually, of course!
While meeting virtually is no substitute for the in-person meetings, just being able to see another person's face as they talk is calming. We are social creatures and being isolated from one another can have negative effects, such as compounding anxiety and depression, or magnifying tensions that already existed among friends and family. The support group meetings provide an outlet for that, so it was important to find a working solution to replicate the in-person meetings, but totally online.
We have taken advantage of our Zoom Pro subscriptions and worked within its features to create an experience as close as possible to the normal in-person meetings. In case you haven't heard of Zoom, it is a video communication that platform people and organizations use all over the world to hold meetings, conferences, and webinars. We've normally used it internally for board meetings and volunteer meetings, but this is the first time we've used the platform in this way. As one who helps to set up these virtual support group meetings, I've seen first-hand the relief on the attendees' faces when they see and hear folks who are struggling or have struggled through similar issues as they are.
At the time this is being written we've held 31 virtual support group meetings across the country since March, with another 16 meetings scheduled for the month of June alone. Each group and meeting gets its own randomly generated meeting link and even though the option is there, the meetings are absolutely not recorded. What is shared in the support meeting, will stay in the support group meeting.
In conclusion, the support group leaders are continuing to do their amazing work and are still making a positive impact in their communities, even though they can't leave their homes.
If you are interested in attending a virtual support group meeting, find a support group near you by going to www.meetup.com/pro/recovering-from-religion.
To form or co-host a support group in your community send an email to supportgroups@recoveringfromreligion.org.