Proverbs Parables & Perspectives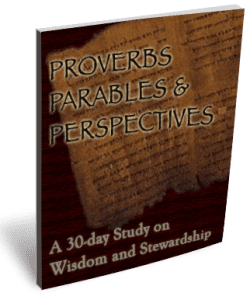 The Bible is full of wisdom about managing your money.
But can you quickly find 10 or 20 of these passages when you're flipping through the pages?
That's why we created this stewardship devotional. It's designed for you to go through thirty proverbs and thirty parables of Jesus within thirty days.
It's short, sweet and full of encouraging scriptures that will remind you of what the Bible says about wise stewardship.
Proverbs 3:13, 14

Joyful is the person who finds wisdom, the one who gains understanding. For wisdom is more profitable than silver, and her wages are better than gold.
Newlywed's Guide To Budgeting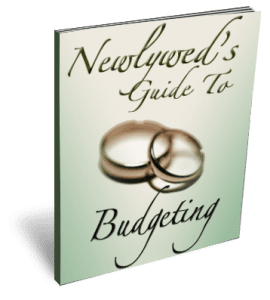 Money can cause stress between couples (newsflash, right?).
But did you know that a basic budget is ignored by 60% of Americans according to MSN Money.
The Newlywed's Guide to Budgeting is designed to help couples create a budget that works. This isn't your grandma's budget guide, unless your grandma's budget includes awesome spreadsheet and cool (and free) online budgeting tools.
In all seriousness, this budgeting guide can help couples who have been married for 1 year or 50 years.
This short guide makes it is easy to understand budgeting and gives couples a framework to create a budget that actually works.