Or else it's for no one.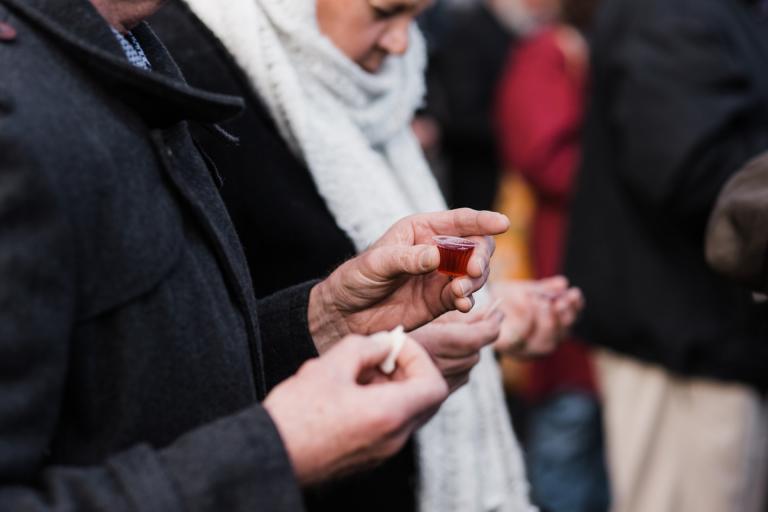 Communion is for everyone.
The presence of God found at the communion table is for everyone.
To withhold communion is to withhold God.
No one is in a position with the authority to withhold communion from anyone.
Catholics are divided on withholding communion for American politicians who support legal abortions in the United States.
The real divide among Christians is between those who think that there shouldn't be any rules at all, and those who wrongly believe access to God's table can be withheld, much less withdrawn.
No confirmation.

No membership.

No requirements should interfere with our access to the Lord's Supper.
The bread and the cup are gifts from God.
If someone thinks they have the right to withhold communion from anyone, they are mistaken.
Jesus set the communion table. Jesus said that all are welcome. From the youngest to the oldest from the roughest, most crass, to the most Christ-like, all are welcome at the communion table.
This is a gift from God.
Thanks be to God.
Jim is publishing a new post-apocalyptic story serialized on Medium. Follow the link to read the first chapter.
Jim Meisner, Jr. is the author of the novel Faith, Hope, and Baseball, available on Amazon, or follow this link to order an autographed copy.