The FaithWalker's Daily is a quick review of key news stories of the day from the perspective of a conservative Christ-follower living in, but not of, the world.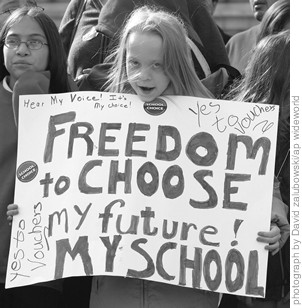 National School Choice Week
The Basics —
National School Choice Week 2013, which runs from Jan. 27 through Feb. 2, shines a spotlight on the need for education opportunities for all. In only its third year, this bipartisan, grassroots effort features more than 3,500 events spanning all 50 states.
Dig Deeper:
A Few Thoughts…
Few issues seem like such a no-brainer to me as this one. It boggles my mind that competition is stifled in a country that thrives on the free market of ideas and services in almost every area but the most critical one of education. Unions and government bureaucracy stifle innovation and keep students, mostly minority ones, trapped in failing schools with no hope in sight. Centralized control of the schools is the surest way to dumb down our culture to the lowest common denominator. We're well on our way there.
Pro-choice prior to birth becomes no-choice once they're out of diapers.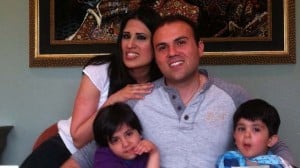 American Pastor Abedini Jailed for Eight Years in Iran
The Basics —
Christian pastor Saeed Abedini was sentenced to eight years imprisonment in one of the most brutal prisons in Iran on charges of evangelizing.
Dig Deeper:
Via Fox News, our State Department is officially protesting, especially since his defense was given only one day to present its case:
The 34-year-old father of two denied evangelizing in Iran and claims he had only returned to his native land to help establish an orphanage. Authorities pulled him off a bus last August and threw him into the notorious Evin Prison in Tehran.

The exact crimes he is accused of only became public on Monday, when the prosecutor outlined charges that Abedini undermined the Iranian government by creating a network of Christian house churches and that he was attempting to sway Iranian youth away from Islam.
A Few Thoughts…
For those who think that humanity has progressed beyond the point where a people would ever need to resist tyranny, Iran and many other governments remind us that power corrupts. I can't help but think back a few years when the people of Iran tried to rise up and were met with crickets from President Obama and Washington before being crushed. It's a sobering reminder that Jesus warned us that in this world we will have trouble.
Fear not. He has overcome the world. But He's also called us to pray. So get busy.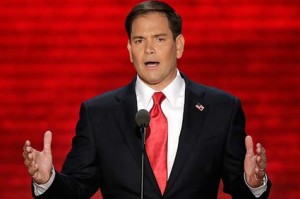 Bi-Partisian Group of Senators Reach Immigration Deal Framework
The Basics —
A group of eight US Senators announced agreement on key principles for moving forward with legislation to deal with the divisive immigration issue, including rising Hispanic, conservative Senator Marco Rubio (R-FL).
Dig Deeper:
Via Fox News, This topic will be all over the talk shows today. The four main principles of the agreement for a framework on immigration.
–Creating a path to citizenship for the estimated illegal immigrants already in the U.S., contingent upon securing the border and better tracking of people here on visas.

–Reforming the legal immigration system, including awarding green cards to immigrants who obtain advanced degrees in science, math, technology or engineering from an American university.

–Creating an effective employment verification system to ensure that employers do not hire illegal immigrants.

–Allowing more low-skill workers into the country and allowing employers to hire immigrants if they can demonstrate they couldn't recruit a U.S. citizen; and establishing an agricultural worker program.
The Senators include Democrats Charles Schumer of New York, Dick Durbin of Illinois, Robert Menendez of New Jersey and Michael Bennet of Colorado; and Republicans John McCain of Arizona, Lindsey Graham of South Carolina, Marco Rubio of Florida and Jeff Flake of Arizona.
Count on John McCain to begin attacking Republicans who resist in 3,2,1…
A Few Thoughts
John McCain and Lindsey Graham plus four Democrats make six Democrats on this issue. McCain and Graham have two of the worst track records of being serious about border security and instead trampling our laws. That being said, I admire Rubio and Flake for trying to tackle this issue and take it off the table as a political wedge issue. Christians should be trying to find agreement to help those stuck in illegal status in this country. It will come down to how serious they are about securing our borders to keep it from happening again. We're used to being lied to — by both parties — on this issue. Only when we agree that our laws matter, can we truly extend grace and mercy.
Defending the rule of law is essential to the grace of the gospel.
A Few More Stories You Might Hear About Today
A Little Something to Grow Your Faith….
Freedom is not the permission to do what we like but the power to do what we should. ~ Os Guinness
To receive The FaithWalker's Daily in your in-box each morning, simply put your e-mail in the "Subscribe" box in the upper right.