Paul sees the world through the lens of a Christ-centered Sophiologist. He believes that the Holy Spirit is Holy Sophia (Divine Wisdom). In so believing Paul accepts Holy Sophia's invitation as a partner to create a better world. Sophia shares revelation and greater truths as we individually and collectively as a society mature spiritually.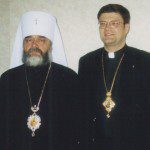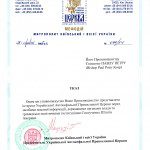 He is a priest and bishop in the Ukrainian Autocephalous Orthodox Church, Ukraine's third largest Eastern Orthodox Church. He served as the U.S. designated spokesperson for His Beatitude Metropolitan Myfodii of Kyiv and All Rus-Ukraine. Metropolitan Myfodii died in 2015.
In his individual capacity as an American church leader he advocates for marriage equality, ecumenical fellowship, ordination of women, combating anti-Semitism, and fighting against other forms of hate, prejudice, and discrimination. He is a member of the Anti-Defamation League's (ADL) Interfaith Coalition on Mosques (ICOM).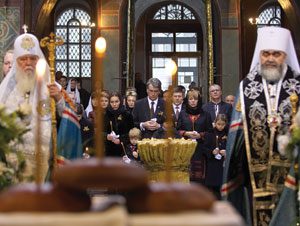 Paul's views are personal. They do not reflect the official positions of his Church or Orthodoxy in general.
He holds degrees from Bangor Theological Seminary in Maine; Union College in New York; Western New England University School of Law in Massachusetts; and the Graduate School of Political Management, now based at The George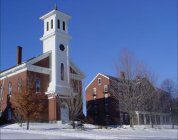 Washington University. He also studied at the Harvard Ukrainian Research Institute. Paul is licensed to practice law in New York, Connecticut, Massachusetts, and Pennsylvania. He works in the lay world as a New York attorney and is a corporate chaplain.
In the past, he has been a Speech Writer/Legislative Analyst for a U.S. Senator, Vice President for Government Relations and Public Affairs for a high tech firm in New England, Director of Legislation for a think-tank, Legal Counsel to a Massachusetts state senator, political science Lecturer in Connecticut and Massachusetts, and Public Affairs and Government Relations Director for a New England based healthcare group. He also was a regular guest on radio and television as a public policy commentator.
Paul has authored several books that include: Lost Sense of Self & the Ethics Crisis, Crucifying Jesus and Secularizing America – the Republic of Faith without Wisdom and Credit Card Usury and the Christian Failure to Stop It.