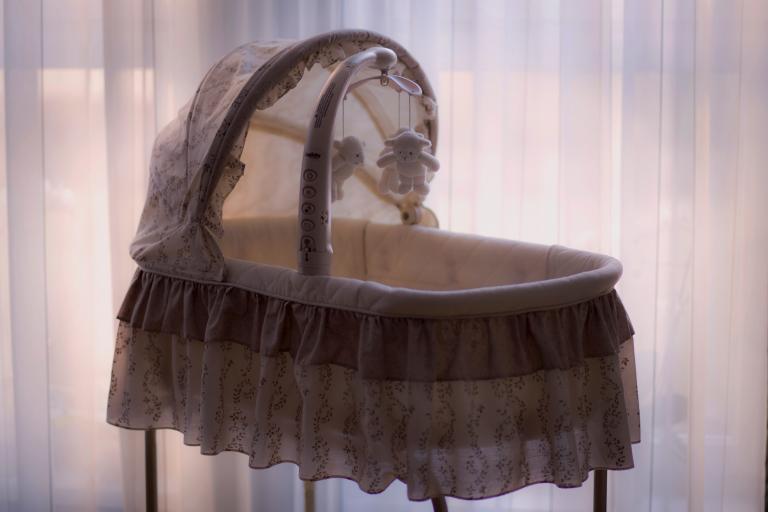 It seems most women, married or unmarried, either pursue a career these days or split their time in between being homemakers and a career women. Then there are the full-time homemakers and moms, who, though they've dwindled in numbers, do still exist. One method of living is not better, more right, or more wrong than the other method. What works for one family may not work for the other, and flexibility, especially when it comes to the home, is a virtue.
For my home, it's always been smoother for me to be a full-time homemaker. My husband and I celebrated our thirtieth year of marriage this week, and most of those years, we had children at home. Now, we have my Mom in our home. She has Parkinson's, so much of my time is spent caring for her, and the remainder of my time is spent in support of my husband, hosting family gatherings, trying to keep up our home, or caring for my own chronic health issues (the reason my husband works insane hours at times). Oh, and having a sleep over with grandkids from time to time. My favorite!
We've been fortunate to always live on one income, for the most part. I've participated in a few side gigs throughout the last three decades. Daycare, cleaning, or temp work at a department store, all in order to pay off mountains of medical bills or earn some cash for some other urgent, unmet need. But mostly, I have kept it to what I seem to be built for: cooking (not so much cleaning anymore). Sewing. Educating. Cooking. Encouraging my brood to embark in their callings and interests. Cooking. Caring for the sick. And cooking.
So. Much. Cooking.
Collectively, it adds up to a lot, sometimes. But underneath the never ending surface chores, there's a deeper desire that's mostly spiritual in nature.
In their way with words, the Puritans put it perfectly in The Valley of Vision poetic prayer book. The prayer is entitled The Family, and the latter third or so goes like this:
Sanctify and prosper my domestic devotion,
instruction, discipline, example,
that my house may be a nursery for heaven,
my church the garden of the Lord,
enriched with trees of righteousness of
thy planting, for thy glory;
Let not those of my family who are amiable, moral,
attractive,
fall short of heaven at last;
Grant that the poising appearances of a
tender conscience,
soft heart, the alarms and delights of the Word,
be not finally blotted out,
but bring forth judgment unto victory
in all whom I love.
A nursery for heaven. I gulped down a lump in my throat when I read those three words, and then I prayed them. Yes, Lord! That's what I've been trying to say my entire thirty year "career" in homemaking and motherhood! Make my house a nursery for heaven! Finally, someone had put my heart's cry into beautiful words.
Not to boast or anything (ha!), but I have beautiful children with fun and intelligent personalities. My seven grandchildren are equally beautiful, fun, and intelligent, and with most of them, we could add "quirky" – in a good way. I look on their faces and into their eyes, children and grandchildren, and wonder if they will fall short of heaven because of what the Puritans called their "natural gifts", or whether God will turn their hearts of stone to hearts of flesh, bringing forth judgment unto victory for all whom I love.
Jesus was incredibly hospitable. Wherever He went, He was feeding people food, physical or spiritual. If nobody near was hungry, somebody near was sick, in need of healing. As crowds followed Him, He no doubt became weary and desperate for a soft place to lay His head, alone, so He could pray and sleep. His ministry was much like motherhood and homemaking, in that, everywhere He turned a need arose. And in fulfilling those needs, He often won the hearts of those He served.
That mission is why I decided at an early age to simply marry and become a mother. Motherhood is missional. Though at times it often feels like slave labor, as though all the mundane tasks of the day will amount to zilch, here or in heaven, the opposite is true. Jesus says …
And whoever gives one of these little ones only a cold cup of water because he is a disciple, truly, I say to you, he will by no means lose his reward. (Matt. 10:42)
And …
Truly I say to you, as you did it to the least of these my brothers, you did it to me. (Matt. 25:40)
In homemaking and motherhood (as well as many other professions), the mundaneness and madness of it all can feel so futile. But the work we do is important, vital work that has the potential to lead people into the kingdom of heaven via our nurseries for heaven. Little people. Big people. Beautiful, amiable, moral, immoral, funny, quirky, intelligent, mentally handicapped people. All kinds of people. What God does with our efforts is entirely up to Him, of course. Ultimately, only He can save. But He very often saves through the hospitable giving of many, many cold cups of water, which only we can give.