Click on the video player below to watch the recording of the live stream we filmed here at Patheos. Great questions from the audience punctuate Mark's beautiful conversation with Kate.
Patheos is honored to welcome New York Times #1 bestselling author Mark Nepo to share from his latest book The One Life We're Given. If you enjoyed The Book of Awakening, which Oprah Winfrey selected as one of her Ultimate Favorite Things, you'll love this beautifully-written collection. Mark's big-hearted wisdom draws from the deepest spiritual wells of all the world's religious traditions and from his life experience as a two-time cancer survivor, son, brother, spouse, uncle, friend, and human being. Mark embraces life with an honest appreciation for what it means to be truly alive. His poetic voice describes the journey of aliveness in vivid detail that leaves you breathless for a moment, but then breathing more deeply than ever.
Meeting Mark Nepo via live stream won't disappoint. He really is as wise and warm as he appears on the pages of his books.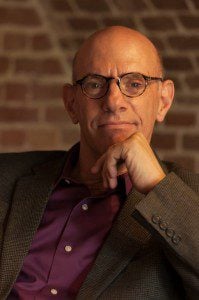 Let's keep the conversation going! Scroll down to post your comments and questions.