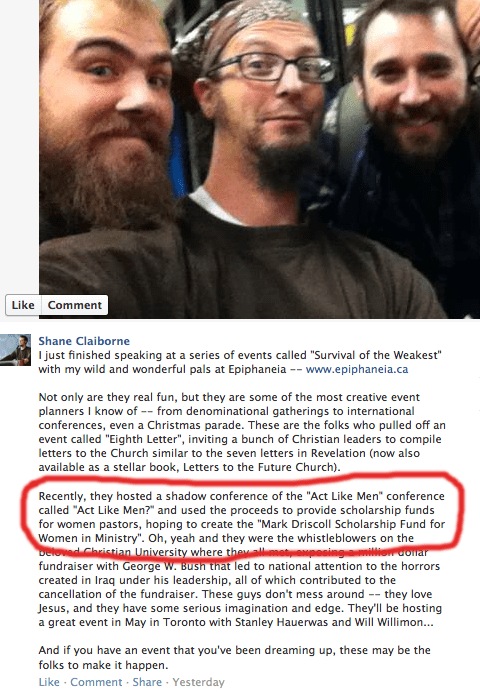 So, the title of this post isn't a joke… which makes this whole idea infinitely cooler.
Yesterday, Shane Claiborne (if you don't know him, you should) posted this picture to his Facebook. In the caption, he mentions that some of his friends are currently raising money for women in ministry, and actually hope to establish the Mark Driscoll Scholarship Fund for Women in Ministry.
Absolutely hilarious.
Encouraging and equipping women for leadership in ministry? Fantastic.
Doing it in the name of Mark Driscoll? Priceless.
Tell you what: if you guys actually set up this fund, I have a check for you. It doesn't even have to be tax deductible, I just want to donate to this worthy cause.
Obviously, you know where to find me!