Writing about concepts is one thing; illustrating them through a very accessible comic is another. Hence this post!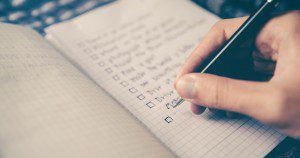 I write about emotional labor and its connections to gender, as well as how it informs domestic practices like kin-keeping and worry-work. As both a feminist and a folklorist, I'm keenly interested in questions of how the work of maintaining family bonds and expressive culture is allocated.
This comic, You Should've Asked, brilliantly illustrates how managing domestic chores and labor is itself a form of emotional labor that is more often than not gendered.
Similar to the must-read emotional labor document, this piece demonstrates how a taken-for-granted skill set is conditioned over time. Women are not inherently better at this type of labor than men are, but gendered cultural conditioning makes it seem so.
And, of course, the best way to bring these unconscious expectations out into the open is to discuss them. Agree or disagree based on your life experiences, this is still a conversation worth having.