Now that we've defined text, let's move on to texture, which is a key concept in understanding what folklore is.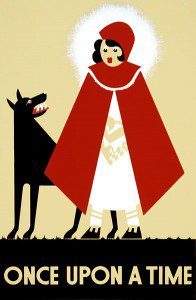 According to Alan Dundes, the texture of an item of folklore is its set of unique stylistic features or markers. With verbal folklore (such as narratives or jokes) this would mean its language and linguistic features. Some genres of folklore with highly distinctive phrasing are accordingly more difficult to translate (think tongue twisters or proverbs vs. jokes, which travel more freely).
The analysis of texture is complicated by the fact that it's not always going to distinguish genres from one another. Dundes points out: "Rhyme is a textural feature of some proverbs, but the fact that rhyme is also found in some riddles means that it is of limited value in distinguishing a proverb from a riddle" (23).
This is where it becomes important to utilize texture in conjunction with the other two levels of analysis, text and context. Texture is often inseparable from the text; we can talk about rhyme or alliteration abstractly, but seeing how they actually play out in a verbal item of folklore is a different experience. Some genres tend to have rigid textures (as with formulaic genres like proverbs, riddles, and Q&A jokes), while others are quite loose. Context can impact texture as when people swap in or out coarse language for various audiences.
Before winding this portion of the post down, I want to note that most folklore has a unique texture that sets it apart from the rest of daily life. See the image that goes with this post? It contains the English-language words that perhaps most connote a fairy tale: Once upon a time.
See, fairy tales are hugely recognizable, in large part because of their texture. As I wrote in a post listing off a bunch of fairy-tale features:
Fairy tales have a distinctive style that tends toward simplicity and abstraction (Swiss folklorist Max Luthi has written extensively on this topic). In English we recognize many linguistic markers of fairy tales: once upon a time, happily ever after, as golden as the sun, and so on. Fairy tales speak in metaphors, and as such, their language tends to favor extremes (not just black, but black as a raven's feather), symmetry, and synecdoche.
How do you know you're about to listen to a fairy tale, or read a comic book version, or watch a TV or movie adaptation of one? There's usually some textural framing going on, the iconic "Once upon a time" opener or a riff on it.
---
See also: Why You Should Stop Telling Folklorists to Write Children's Books
---
Similarly, when someone says "A priest and a rabbi walk into a bar…" they've just introduced texture into the conversation that, in the English language, connotes that a joke is about to follow. Granted, texture isn't a universal (but what is?!) since different regions have different jokes, and so on.
Many kinds of folklore are set apart from mundane life by texture. Whether it's the special preparations that mark off a holiday weekend, or the literal texture that is often present on a historical folk costume, we're attuned on some level to texture as a differentiating quality of culture. Again, it changes between regions and eras and subcultures, but if you start thinking about it, you could probably list off some textural features of folklore texts that you're familiar with.
Next up is the final installment in this three-part series, context!
References:
Dundes, Alan. "Texture, Text, and Context." In Interpreting Folklore. Bloomington: Indiana University Press, 1980. 20-32.