Sex education came a long way in the twentieth century…but it kept objectifying women, which led to entrenched problems that we're dealing with still today.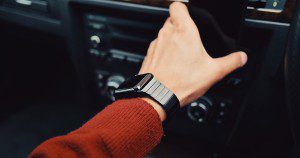 I've written about how abstinence-only sex ed (currently the dominant model in the U.S.) erases consent, and about how signs of arousal are conflated with consent. These educational trends, combined with a focus on normalizing white male heterosexuality, reveal a tendency to justify male sexual entitlement.
Scholar Susan Freeman writes about this over at Notches, describing how in postwar sex education in schools,
educators increasingly rejected the sexual double standard of the past. Positing that society should judge men and women comparably in matters of sex was a gesture toward equity and fairness. Yet presenting women as subjects and not just objects of sexuality did and does little to challenge white male entitlement to sexualize and expect access to girls and women.
In the postwar decades, some gendered double standards were rejected, while the "boys will be boys" model of sexual entitlement and permission was increasingly normalized.
However, we now know that men's and women's (and pretty much everyone's) arousal works pretty much the same. This is because all humans share basic homology regardless of gender.
The pervasiveness of these sexist and heterosexist messages contributes to rape culture, and unfortunately, they're still perpetuated in contemporary sex education curricula. Women are objectified in other levels of culture, such as in the media, and thus it's important to continue to speak out against these depictions, both in pop culture and in education.
I'll let Susan Freeman have the final word here (and I'll note that this was written before the election, but the issue of Trump's rape-y-ness remains all too relevant):
Yet we have more documentation than ever that men of all ages, particularly privileged white men, continue to engage in predatory sexual behavior with minimal consequences. We see them surrounded by family, friends, teammates, coaches, lawyers, and others who are ready to champion their utter goodness and hopeful futures, Trump's diminishing number of apologists notwithstanding. How and why we continue to deny and excuse predatory behavior and come to see it as normal is a question of great urgency.