When the life changes pile on, it's all I can do to keep my act together. And when something's gotta give, sadly, sometimes my writing is what takes a hit.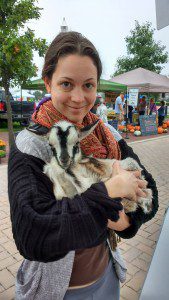 Wow, everyone, my life has been nutty.
I'm moving to Berkeley to teach this spring.
I'm mourning my dance community.
I've been dealing with the worst head cold in years that keeps me sniffling and wheezing when I exert myself.
It's the end of the semester, so grading is piling up (and planning for the spring semester is going slower than I'd like).
In short, I have no bandwidth right now.
And… this is the first I've written of it publicly, but might as well… I'm getting divorced.
So I'm not just packing what I need for the spring semester, I'm dividing up shared possessions and putting everything I own into storage, minus what I'm bringing to California. I'm dealing with paperwork and the logistics of dividing a household and joint finances.
My friends and family have been amazing, so the logistics of the move haven't entirely consumed me. There's been angst, but it's been manageable.
This essay on self-care
, though aimed at folks dealing with depression, encapsulates a lot of the choices I've been having to make in order to take care of myself in order to just keep going.
But something's gotta give, and sadly, it looks like it's my writing. I'm not making headway on my book proposal on sex in fairy tales, and I'm not getting my daily blog posts published for the first time since, hm, about May (which is when I'd decided to make daily blogging a thing here).
I'm sad about the drop in my productivity, but I think it's part of the natural rhythm of the major life transitions I'm going through. I'll still try to get blog posts up on an almost-daily basis, and who knows, I might even manage it for a while. (obviously I'm sad for other reasons, too, but I'm processing those feelings elsewhere than my public blog)
So… yeah. Hopefully I get my blogging back on track soon, as I navigate the rest of my life. I'm trying to stay engaged with current issues as much as possible while still maintaining a level of calmness and clear-headedness while possible. If I've been dropping the ball lately, well, now you know why.