I feel like I can sum it up in one sentence (and in fact already did so on Twitter, where it got a bunch of retweets). So here goes.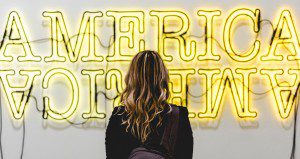 Here it is, in one sentence:
We don't get to say both "you only get health coverage through work" and say "also everything's moving toward a gig economy."
If work is the pre-condition for access to health insurance (or marriage, which is also an arbitrary and fucked-up way to decide these things), and it's not possible for every citizen to obtain full-time employment, then the system is broken.
It doesn't matter if some people can't/won't/don't obtain full-time work. If the jobs simply aren't there, or if the employers keep people hovering below the full-time line, then the system is broken.
The move toward contingency wouldn't be so deleterious if it weren't also happening in a system that equated full-time work with the ability to access health care. And until everyone sees this equation at work, I fear we won't get anywhere with the health care debates.