When evaluating what "too fat" might mean, it's important to keep things concrete. Hence this post.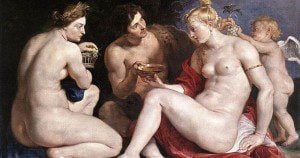 So I thought I'd revisit the format of Part 1 of Why Do Women Wear Revealing Clothes? Which is to say, make a list of things that range from commonsense to quirky/subversive, only this time the topic is fatness.
Here's a list of things that fat people can do:
Walk
Run
Bicycle
Swim
Dance
Do yoga
Do pole dance
Model
Act
Teach
Write
Be a politician
Be a parent
Be a professor
Be a religious leader
Be a scientist
Be an activist
Be a sex educator/coach
Be a photographer
Be, well, just about anything
The point is that just like there are a lot of reasons why women might wear revealing clothing (or not), there are a lot of things that fat people can do. Being fat isn't necessarily an indicator of poor health, lack of physical ability, lack of mental ability or discipline, or lack of general life quality any more than being skinny is (since you can't tell just by looking at a skinny person how their bone density is, how their cardiovascular system functions, or what their moral character is like).
In the case of activities, careers, and other things I didn't list, well, there are probably people of all sizes who are capable of doing them – but social bias makes it less likely to happen. With a lack of role models as well as the stigma of being fat, there are a number of negative scripts and messages impacting folks who might give it a try.
What do you think? What did I miss?