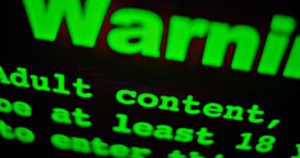 I'm always fascinated by the 2nd wave feminist porn wars, when well-known feminists like Catherine McKinnon and Andrea Dworkin said that porn was – and promoted – violence against women (see a concise history of the debate here, with a reflection on the establishment of the new academic journal, Porn Studies).
Honestly? We don't have enough research on why and how people watch porn to take a definitive stance on its effects on its viewers, and society at large. We have more data on men who watch porn than women who watch it. And there are few studies, to my knowledge, on the effects of porn on the people who produce… people who are, by and large, just like any other employees: sometimes happy, sometimes disgruntled, their level of exploitation varying by profession and region and the laws regulating their trade.
As long as porn is ethically made I don't have a problem with it. By "ethically made" I mean:
It involves adult actors
Everyone's there consensually (e.g. no trafficking or spy cams)
People get compensated fairly for their work
But here's the thing: I don't even watch the stuff very often, and I get stuck defending it against its very outspoken opponents.
Okay, I watched a lot of porn while at a SAR (a Sexual Attitude Reassessment), but there was a reason for it. I was supposed to get a sense of what's out there, and learn how to assess my feelings when confronted with sexual imagery. That seems like a useful skill set to have.
Defending porn is not just a free speech thing (though it is certainly that); rather it's also, importantly, about promoting evidence-based policies and sex positivity. My sense of sex positivity does include boundaries, and an idea of when it's okay and even preferable to NOT talk about or engage with sex. Similarly, with porn, it's okay to not want to watch it, but you can't deny that it exists in the world.
Yes, of course people can over-use and mis-use porn. Yes, of course it can be an escape from actually connecting with other people and doing the hard work of getting in touch with your sexual desires. Yes, there are probably people out there who watch "too much" porn, whatever that amount is, and thus only respond to those images instead of the real bodies of their (potential) partners. But the good news is that human sexuality is massively variable and fluid, so whatever you condition yourself to respond to over time, you can also de-condition and re-condition if you work at it.
Honestly I'm more concerned about how porn has become a stand-in for comprehensive sex education (as one of my sex ed colleagues quip, learning to have sex from watching porn is like learning to drive by watching The Fast and the Furious). I'm more concerned about the types of bodies that are depicted in mainstream porn, and how they may or may not map to a representative sampling of bodies that one might encounter in real-life partners. And I'm waaaaay more concerned about the shoddy hypocrisy of American conservatives watching more porn when they're not voting in ways that empower sexually active people. That kind of hypocrisy just drives me nuts.
I've written about how casual sex doesn't make you a bad person. At the end of the day, neither does consuming porn (though if you're downloading it for free and not supporting the people who actually make it, I might have a few choice words for you not supporting the artists/creators who are trying to make a living producing a product that plenty of people do in fact want/use/enjoy).
There's obviously a lot more to be said here, but I just wanted to start out by saying that I'm not hugely invested in the idea of porn being some fantastic thing, nor do I benefit directly from its production and use… but I still don't think it should be illegal or pathologized. And once we start from the idea that it's just a cultural/artistic phenomenon like any other – except for how it directly involves sex – hopefully we can go on to have an intelligent conversation about it.