The American Folklore Society (AFS) annual meeting is nigh. And we are going to live-tweet the crap out of it.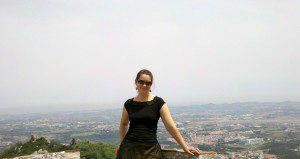 You can find the conference schedule on the AFS website, and you can follow the conference hashtag (or mute it, if so inclined), by looking it up at #afsam16.
Why would you want to do so? Well, folklorists generally love to travel and take in the local sights, sounds, and foods. Most of us are huge foodies. We will describe our meals in delightful amounts of detail. Why, back in 2012 when the annual meeting was held in New Orleans, many of us engaged in more food tourism than official conference activities. ("Is it beignet o'clock again? Why yes, I think it is!")
The other puzzle piece is that while many folklorists are notorious for being into old-fashioned things, including being total Luddites, there's a growing group of us that embraces technology. We're the ones studying digital folklore, or working in archives to digitize the collected texts, or hopping on the #FolkloreThursday hashtag to help educate, or… other things not even on my radar.
Better yet, this year AFS is meeting with
ISFNR (the International Society for Folk Narrative Research)
, another scholarly society I participate in and adore (if I want to brag, I'll remind folks that it requires 2 publications in this field and two recommendations to be admitted to the society, which I managed while still in grad school).
So, I'll be seeing a bunch of my favorite and distant colleagues… in a setting known for its culture and food that is 100% new to me (I've been to Orlando numerous times, but never Miami)… while at a conference and recently I've been all about live-tweeting conferences… yes, this is a recipe for Twitter overflow. But hopefully a fun one.