If we take religious teachings about gender out of the equation, what is there left to inspire narrow-minded views about gender as a binary?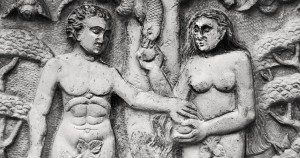 People who believe that binary gender is universal and normative scare me a bit. They're the ones trying to enact bathroom bills, ignore trans identities, and legislate sexuality. It's fine to have your own beliefs about how gender should work in your life, but when you try to push them on others? I get worried.
And I also get curious.
What is the source for beliefs about the gender binary? Is it just religion, or…?
As a feminist scholar, I think of gender as
the composite of culturally constructed characteristics of masculinity and femininity, viewed on a spectrum rather than as a binary. Gender encompasses one's internal sense of identity, one's external expression, the roles one inhabits, and the norms and ideals one should – societally speaking – aspire to. Gender is of course distinct from one's anatomical, bodily, or genetic traits, often glossed as "sex," as well as from one's sexuality, or the constellation of desires and experiences that orient us relationally to others (and ourselves).
Not that one can't view gender as a binary – many people do – but rather that it's not the best model from which to operate in this complex world.
Again, binary gender is a fiction (no matter what your god says). We have more and more science piling up asserting that men and women are made from the same parts, organized differently. I even gave a talk about this! There are so, so many reasons to move away from a strict interpretation of gender as binary… unless…?
The question this poses hinges on is a legitimate one coming from me, as someone who wasn't raised with much religion, but who keeps bumping into the fact that other people's religious beliefs have conditioned them in ways I sometimes find frightening and foreign.
I know that there are many strands in both Western and Eastern philosophies that frame gender as a binary, and layer other dualisms atop it. I know that scientific models of gender have often been binaristic, but those usually don't happen in a vacuum.
I have more questions than answers in this post, but I'm curious about what other people think.