Maybe enough people have gotten old and died since abortions became legal in the U.S., or maybe they never knew how bad back-alley abortions could be to begin with, but pretending that making abortions illegal won't just kill more women is lunacy.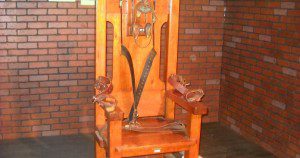 But wait. An amendment proposed in Florida would make abortions punishable by death, whether for the doctor or pregnant person involved.
I mean… I guess it's good they're being up front about their desire to punish women for making their own medical choices? And while I doubt it'd get around Roe v. Wade, if it's not actually making abortions illegal but rather attaching consequences to their enactment, I… I don't even know.
If you need an example of how horrifically badly illegal abortions could be, read A Christmas Abortion.
I'm too mad to type anything else.