I might've jokingly referred to my AFS paper this year as being about scholar-porn. Just a little. But also tree symbolism (hence the pic for this post).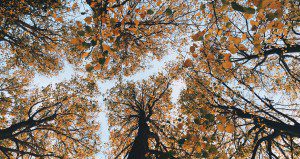 AFS, or the American Folklore Society, holds a conference I've been attending and presenting at since 2003, when I was a baby folklorist (in my senior year at UC Berkeley, which I note only because it's rare for an undergrad to present at a national conference like I did). Sadly I skipped last year because as an alt-ac/adjunct I couldn't justify the cost, but this year, I'm in!
My paper is still coming along, which, given that the conference is next week is stressing me out a bit. But I've got some solid stuff, coming from the perspective of studying folklore in literature for what it can reveal about the perceptions and uses of folklore. I'm on a panel about folklore in the works of Ellen Kushner, which I'm pretty excited about given that she'll be at the conference to deliver a keynote lecture on folk narrative.
Anyway, below are the title and abstract. I hope this provides some good food for thought for someone out there!
Myth-Ritual Theory and Application: The Functions of Folk Narrative in The Fall of the Kings
In The Fall of the Kings, Ellen Kushner and Delia Sherman portray scholars unearthing a centuries-old covenant between kings and wizards. Inadvertently dabbling in magic that no one thought existed, these characters enact myth-ritual theory while simultaneously engaging with other folk narrative genres. Changeling legends, fairy-tale imagery, personal narratives, and family folklore intermingle, functioning to provide a contrast between the assumed-false expressive culture that provides the setting's backdrop and the actually-true historical lore about magic and kings. These strategic uses of folk narrative also unsettle and interrogate norms of gender and sexuality, poking at the entanglement of story and society.