It's weird to look over my blog and realize that even though I'm a fairy-tale scholar, I haven't been blogging about fairy tales nearly as much as I could be.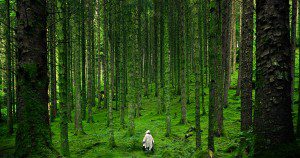 I was recently looking at my blog's Fairy Tales category for some essay I wanted to reference, and I realized just how thinly populated it is. Seeing as I'm primarily a fairy tale scholar, I find this odd.
Perhaps most of my energy goes into writing academic articles on fairy tales for peer-reviewed publications; maybe I prefer to blog about social, activist, and personal issues that have me more riled up now. Whatever the reason, I'm going to try to steer more of my blogging toward fairy tale content.
Some of these blog posts can tie into the #FolkloreThursday content I already write weekly (for example, I've been procrastinating writing a post defining fairy tales as part of my genre-definition series, because attempting to define fairy tales is always a mess).
Otherwise, though, is there anything y'all want to see fairy-tale-themed posts addressing?